An interview with the new Artistic Director of the Opera, Thomas de Mallet Burgess
"The opera experience that has moved me most deeply has been Francis Poulenc's The Human Voice, which I directed in a hotel room," says Thomas de Mallet Burgess, who commenced as Artistic Director at the Finnish National Opera on 1 August. Read his thoughts about opera and the tenure ahead in the interview.
The idea of an opera staged in a hotel room was conceived while Thomas was working in Perth, Western Australia, in 2014. The opera was performed in a local hotel with a soprano and a pianist. The piano was placed in the bathroom and the singer performed in the living area of the studio, with a limit of 20 audience members present at a time. "In such close proximity to a performer who subtly delineates each stage of a disintegrating psyche, we were left breathless and many of the audience were in tears."
From the very start of his career, Thomas has explored what opera is and might be. In particular, what opera means for our time and place.
Thomas has gained extensive experience in opera management positions. Until spring 2023, he worked as the General Director (the artistic and organisational lead) to re-imagine New Zealand Opera. Prior to this, he was a creative director at Ireland's National Opera House in Wexford and Artistic Director at Lost & Found, an opera company he founded in Australia. He is a graduate of St Edmund Hall, Oxford University, where he studied Philosophy and Modern Languages.
"My career in theatre, and natural curiosity, led me to question what opera is. Why is it relevant? What makes the experience engaging for the audience? What is the future of opera?"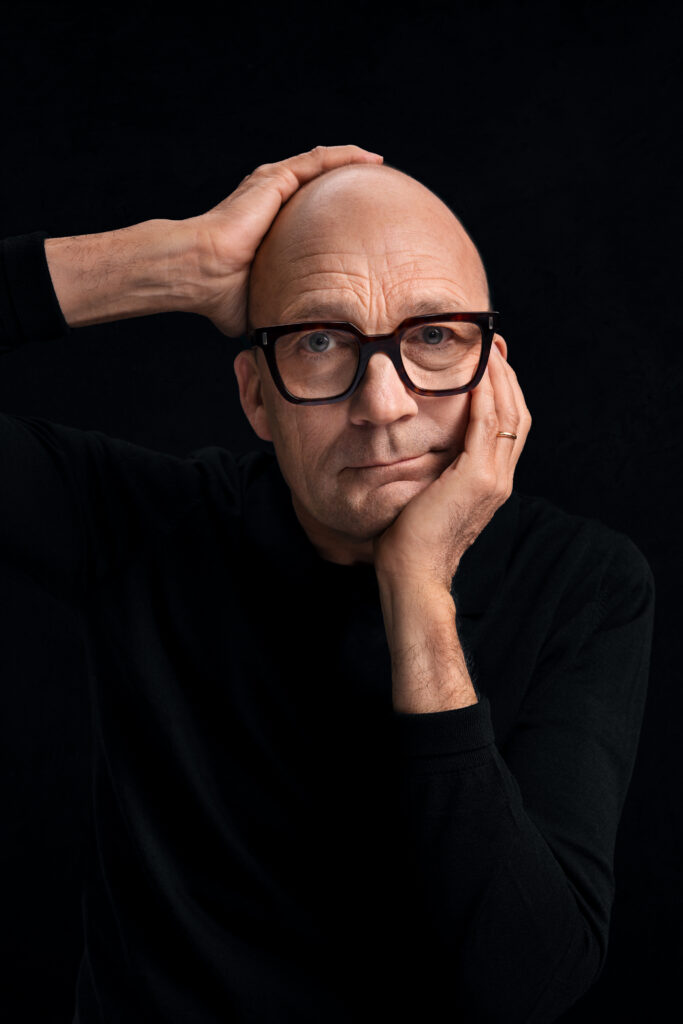 "I think the word I would use to describe my background is eclectic. I initially worked in spoken theatre, but at an early stage in my career I had the opportunity to direct Gian Carlo Menotti's opera The Medium, with students from Trinity College London. My career in theatre, and natural curiosity, led me to question what opera is. Why is it relevant? What makes the experience engaging for the audience? What is the future of opera? Those questions have formed the overarching theme of my entire career."
Thomas recalls a time when he had doubts about working in opera. That happened on a normal workday during his early career as a director's assistant at the Royal Opera House Covent Garden. A principal performer became ill and was replaced at short notice. Thomas had 30 minutes to explain the key points of the production to the new singer, though rehearsals had been ongoing for several weeks.
"That, of course, was extremely challenging and a little demoralising from an artistic perspective. But it was also a turning point in my career, as I started to think about how things could be done differently. What is important and what isn't important increating a production?
Thomas believes it was the totality of the art form that eventually sparked his passion for opera. "When all the elements of the performance come together – music, text, character, movement, lighting, costumes and sets, it can be a transformative experience for both the audience and the artist."
Though Thomas worked extensively and internationally as a freelance opera director the question of what opera can be eventually inspired him to start his own opera company to more fully explore this on his own terms.
Opera on its own terms
Thomas decided to relocate from Ireland to Perth in Western Australia, where he founded Lost and Found Opera. To fund this, he took a job in arts administration with a local authority.
"I gained a huge amount of experience in running a substantial multi-arts programme within a large organisation.I learned about budgeting, planning, HR, marketing and publicity. And most importantly what the connections are between these areas. . But at the same time, of course, I was able to earn enough money and worked a flexible enough schedule to run my own opera company on its own terms."
Lost and Found created experimental productions in site-specific venues on the fringe of traditional opera repertoire where the narrative of the space and the narrative of the opera influenced one another. "The business of opera effectively determines that we focus much of our attention on core repertoire. But I was particularly fascinated by everything beyond that, which Lost and Found was able to experiment with."
Some of the most memorable productions from those days include The Human Voice performed in a hotel room, Viktor Ullmann's The Emperor of Atlantis staged in a synagogue, and Georges Bizet's Don Procopio, which was performed at an Italian club and wedding venue.
What is opera?
Thomas often says that opera must speak to our time and our place.
"The core repertoire of opera houses is loved by the audience. But if opera is to have a future, it also has to commission new work and find new ways to imagine the relationship between audience and performer in works from the established repertoire including an honest discussion about which works have most relevance to us now."
Thomas highlights Kaija Saariaho, Sofi Oksanen, and Aleksi Barrière's Innocence, which was performed at the Finnish National Opera in the autumn of 2022 to tremendous success. The opera addressed contemporary traumas and the process of overcoming them.
"Innocence had many ingredients relating to who and where we are now, and perhaps that explains why it was so meaningful to so many. The way it pushed the boundaries of opera as an art form is also significant. This is an area I intend to explore with my colleagues."
Thomas points out that today we're recreating old works not only from the past but also within a different and ever changing social context. The world changes, and so must opera.
"We have to view these works through the lens of our moment, and in particular through the lens of the preoccupations of our society.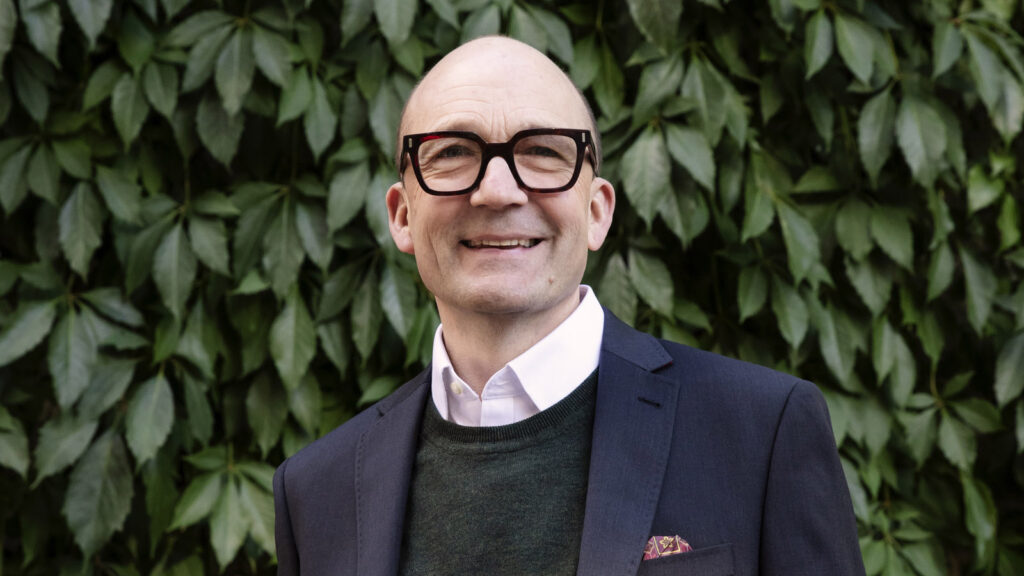 A new home in Finland
Thomas and his family relocated to Finland at the start of the summer. His family includes his wife and two daughters, the younger daughter accompanying her parents to Finland. They also brought along a Devon Rex cat. Interestingly, Thomas is also originally from Devon, United Kingdom.
He spent the summer immersing himself in various cultural events in Finland. These included the Savonlinna Opera Festival, where he attended a performance of a new opera composed by Outi Tarkiainen, A Room of One's Own. He also saw Trapped Butterfly in Tuusula and Aulis Sallinen's People in the Summer Night in Hämeenkyrö.
"It is extraordinary and really very heartening that there are audiences for new Finnish work. And also committed audiences for new opera that exist outside of Helsinki. A key aspiration of mine for the Finnish National Opera is for the company to engage with diverse communities across the country."
In Finland, Thomas has been particularly thrilled by the long summer nights, the Finnish sense of humour, and nature.
"I've found people in Finland to be warm and funny. Why doesn't anyone talk about the Finns' incredible sense of humour? I see Finland as a very special place. I'm especially looking forward to encounters with the Finnish audience and community of artists."
Thomas finds special joy in Finnish nature and seasons. "I absolutely love gardening, and after so many years in New Zealand, I'm so happy to be back in the northern hemisphere. You can really feel the ongoing cycle of seasons in the garden."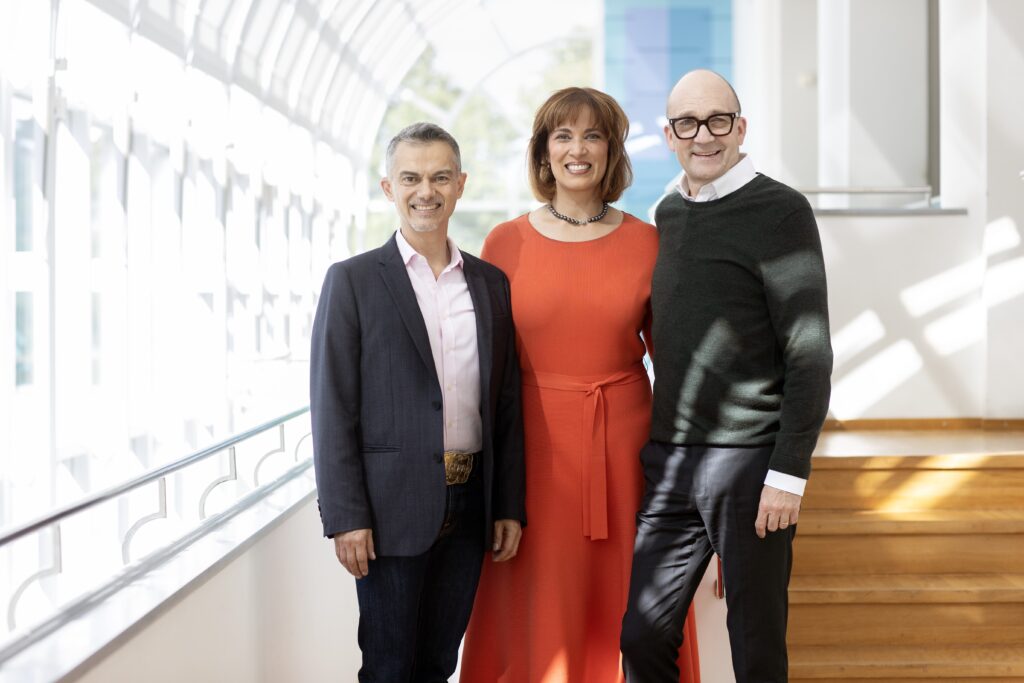 A job focused on people
Thomas has only worked in Finland for a few months, so it's too early to describe his typical workday. However, in an institution like the Finnish National Opera, there really is no such thing as a typical workday. The job focuses around interacting with others and is inherently unpredictable.
"My workdays revolve around a few key questions: what we do, why we do it, and how we do it. These are the things that I will need to make decisions on."
Thomas has been involved in planning upcoming opera seasons, but since opera planning operates on a long timeline, the next two seasons will still reflect the work of his predecessor, Lilli Paasikivi. Would you be willing to give an idea of your plans for future seasons?
Thomas underlines that while commissioning new work is important for the future of opera, so is core repertoire. It's also the responsibility of the Finnish National Opera to further advance Finnish opera art.
"I'm deeply conscious of the fact that this is a national company with a very special place in Finnish people's hearts. That's the very starting point of my work here."
Thomas commenced his work at the Opera House with the renovations still in full swing. That means he will gradually get acquainted with the building during the autumn. "However, the most important element of the Opera House are the people I'll have the opportunity to interact with here, an incredible community of talent, aspiration and demand for quality. And my hope is that I bring some creativity and imagination to that mix."
Interview PETRA RÖNKÄ
Photos JUSSI HELLSTEN, JANNE LEHTINEN, EMMA SUOMINEN