David McAllister – Pyotr Tchaikovsky
Swan Lake
Duration

2 h 45 min, incl. 2 intervals (25 min)

When

9.9.2023 – 29.5.2024

Where

Main Stage

Genre

Ballet

Price range

20–122 €

Age recommendation

7+
The greatest feat of dance
Swan Lake is the world's most famous ballet, which combined Tchaikovsky's magnificent music with a visual world of iconic beauty. It also has a long history at the Finnish National Ballet, where it was performed as its first production a hundred years ago. David McAllister's new version, commissioned for the centenary of the Finnish National Ballet in 2022, honours the rich tradition of the ballet.
watch trailer
synopsis
The much-feared sorcerer Rothbart captures princess Odette of a distant land and turns her into a swan.
Prince Siegfried is preparing for his birthday celebration, which is to double as a coronation. He will take reign of the kingdom from his mother, a cold-hearted widow queen. The Chamberlin has been a father figure to him ever since the king's death. The queen has invited four princesses to meet Siegfried for him to find a bride. Siegfried is disinterested and anguished, so he leaves to hunt by the lake with his friends.
As he arrives at the lake, the prince sees a flock of swans and Odette, transformed into a beautiful princess. Odette tells him about Rothbart's spell until the sorcerer draws her away.
Odette protects the swan maidens from the prince's hunter friends, and Siegfried stops them from shooting at the swans. Odette and Siegfried dance a duet, which cements their love. As dawn breaks, Odette tells Siegfried that she can only remain a princess if someone breaks the spell by swearing eternal love to her through marriage. Rothbart interrupts the scene and the swan maidens turn back into swans. Led by Odette, they fly away.
Back at the palace, the princesses each present a dance from their native country to entice the prince. Rothbart arrives with his daughter Odile, whom Siegfried mistakes as Odette. As they dance, Odette tries to get his attention, but the prince is entranced by Odile.
Only when the prince has professed to marry Odile does Rothbart reveal the begging, crying Odette. In shock, Siegfried rushes out to find Odette.
Odette tells the swans that Rothbart has once again succeeded in stopping the curse from being lifted. Siegfried arrives in search of Odette. Rothbart sees that he is armed and escapes. Odette forgives Siegfried, but Rothbart returns.
Just as Siegfried attempts to kill Rothbart, Odette runs to stop him and is hit by his arrow. The desperate Siegfried is wracked with guilt: is this how their love story ends?
The full synopsis and other background information in the programme leaflet.
gallery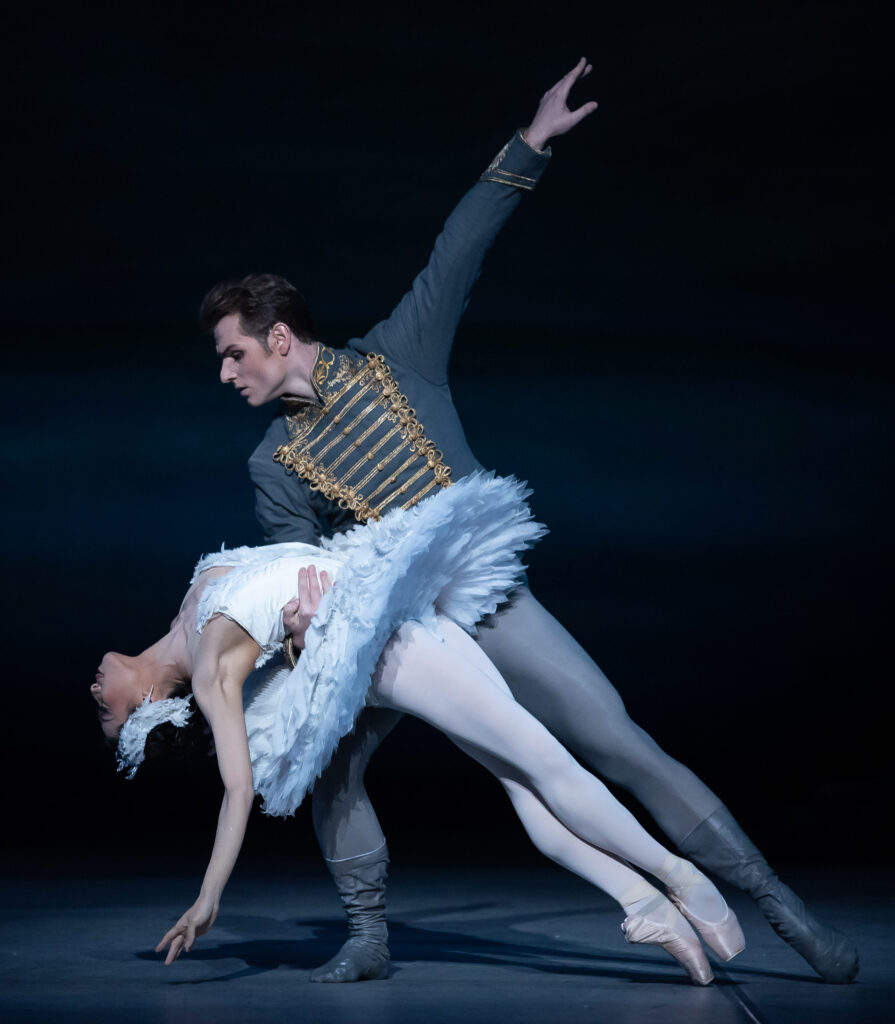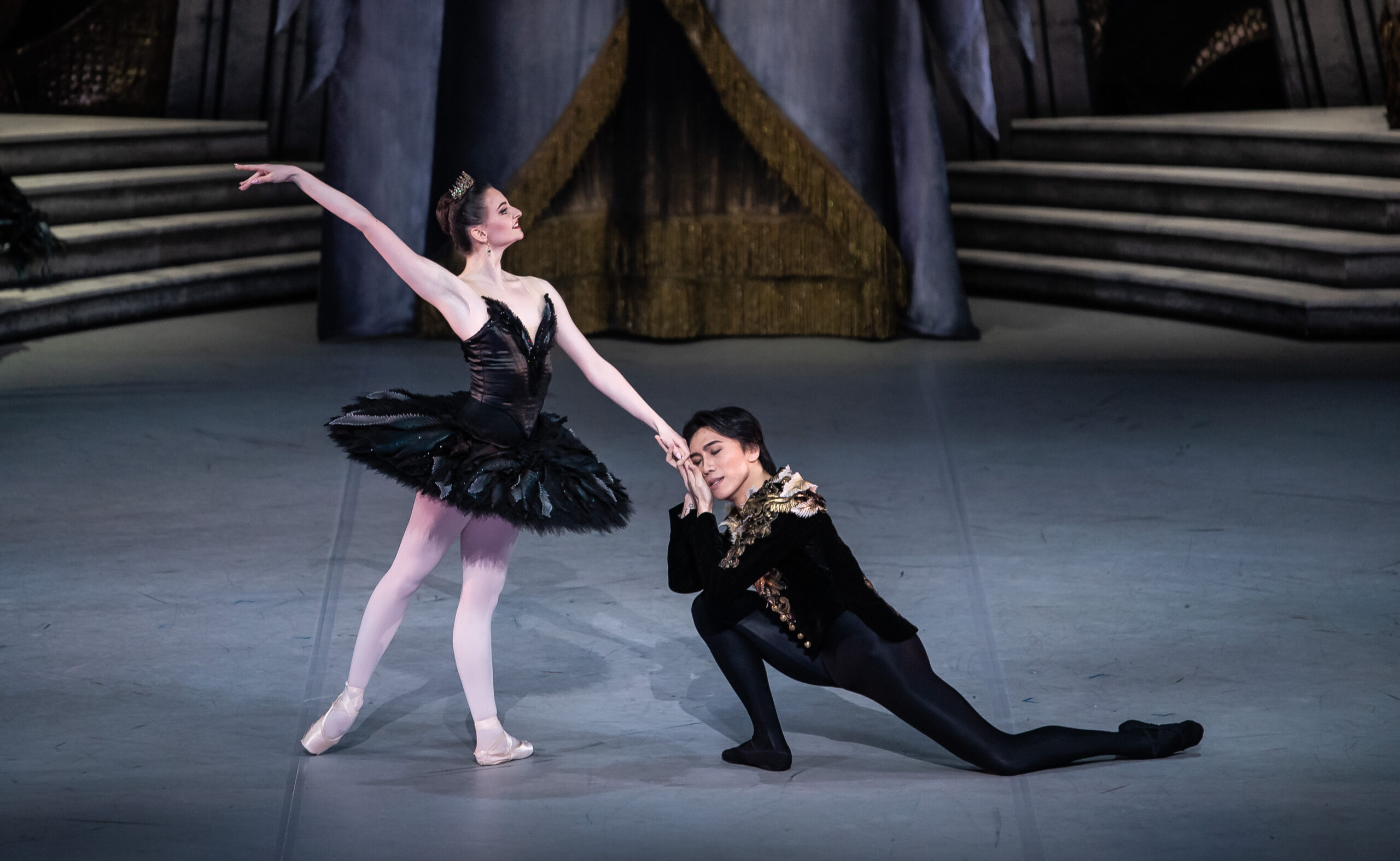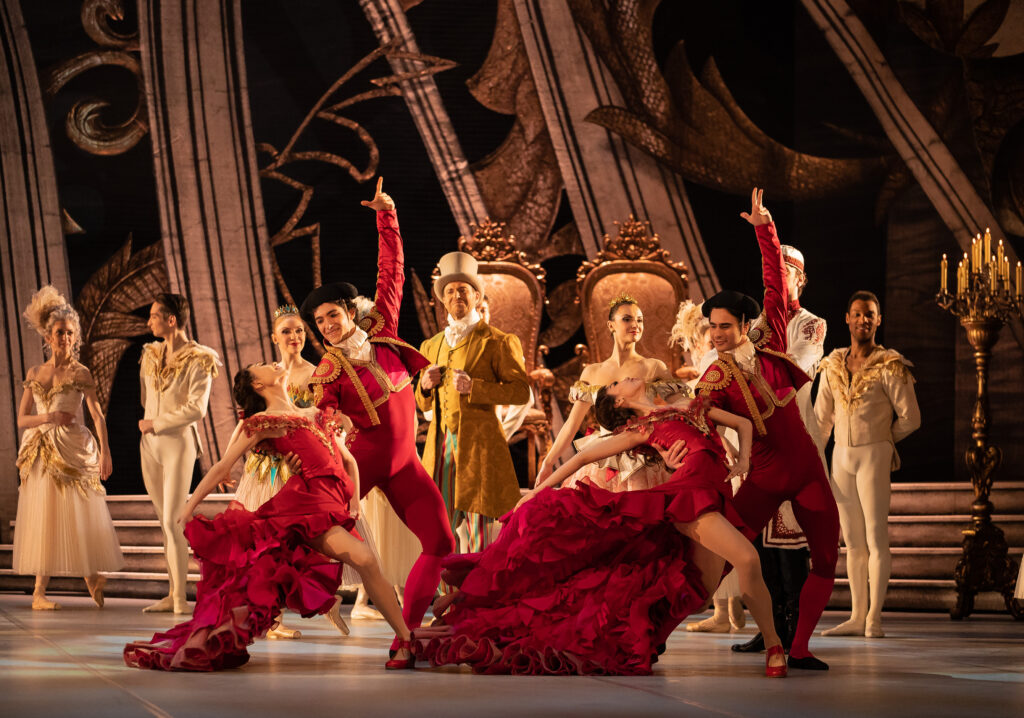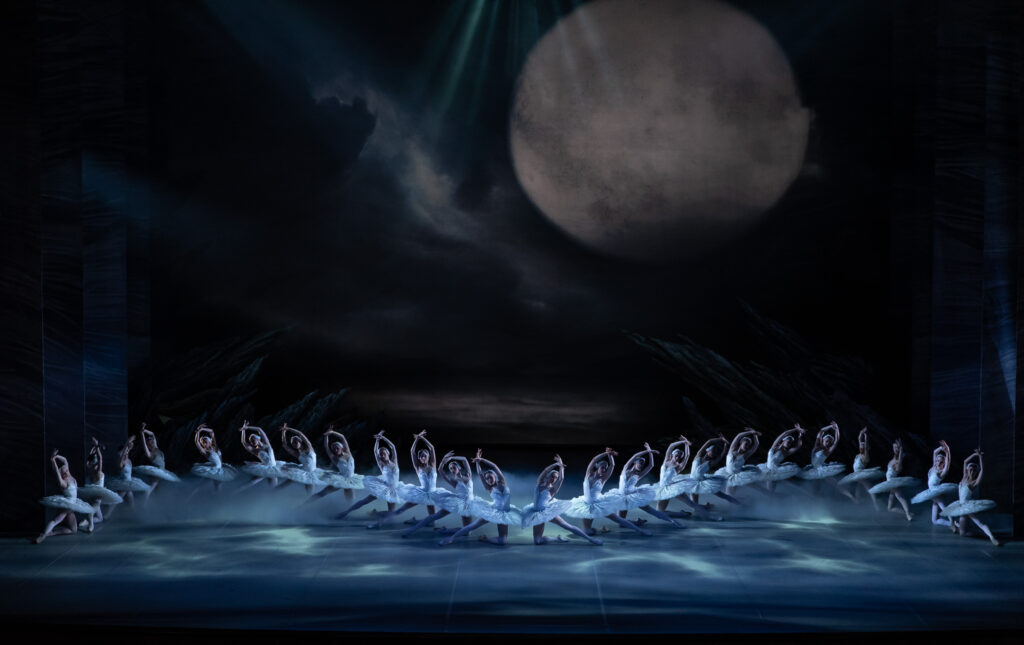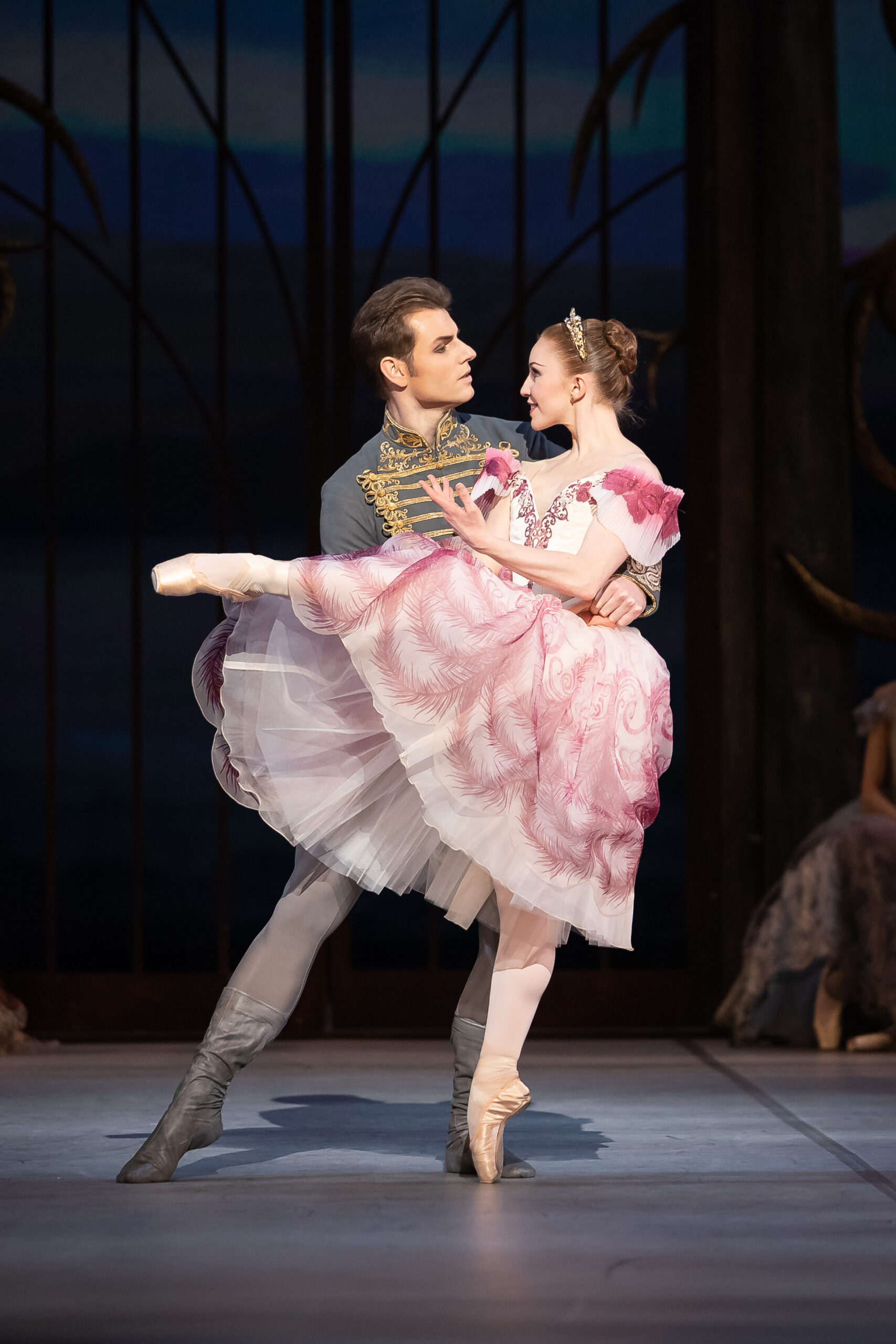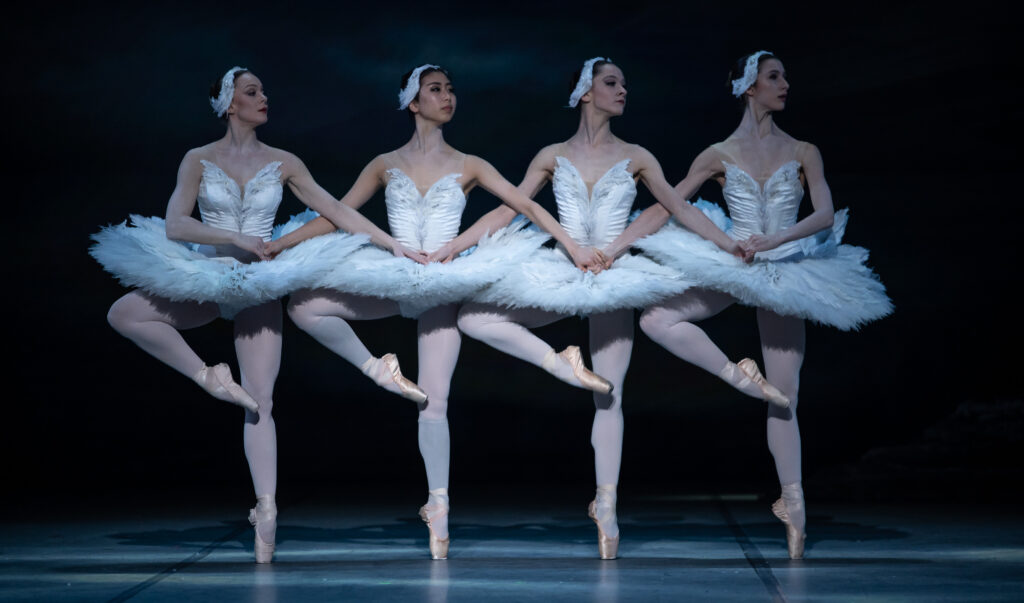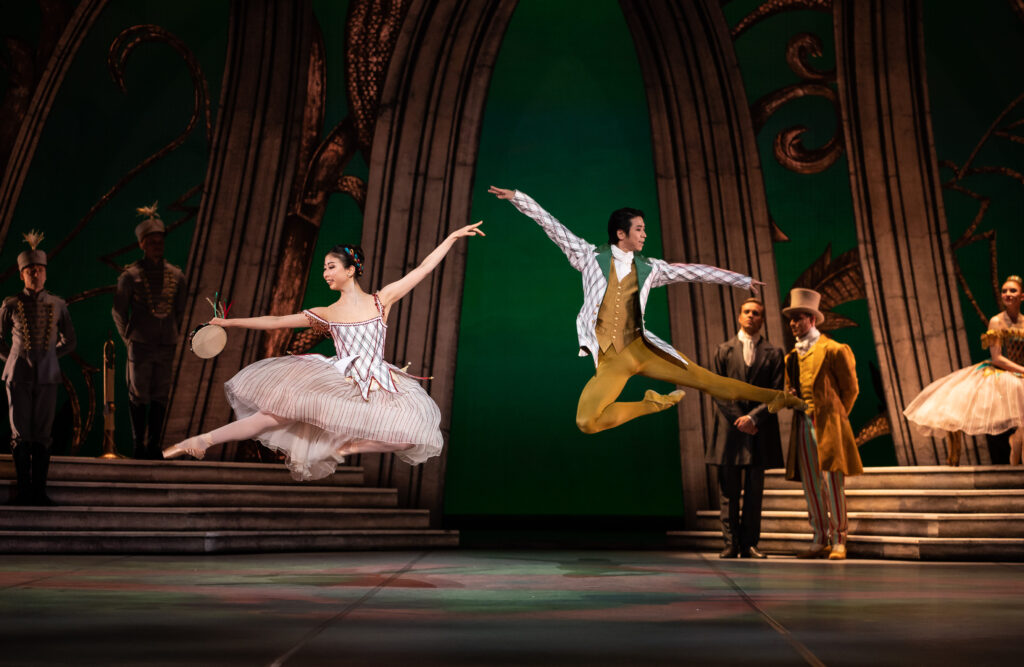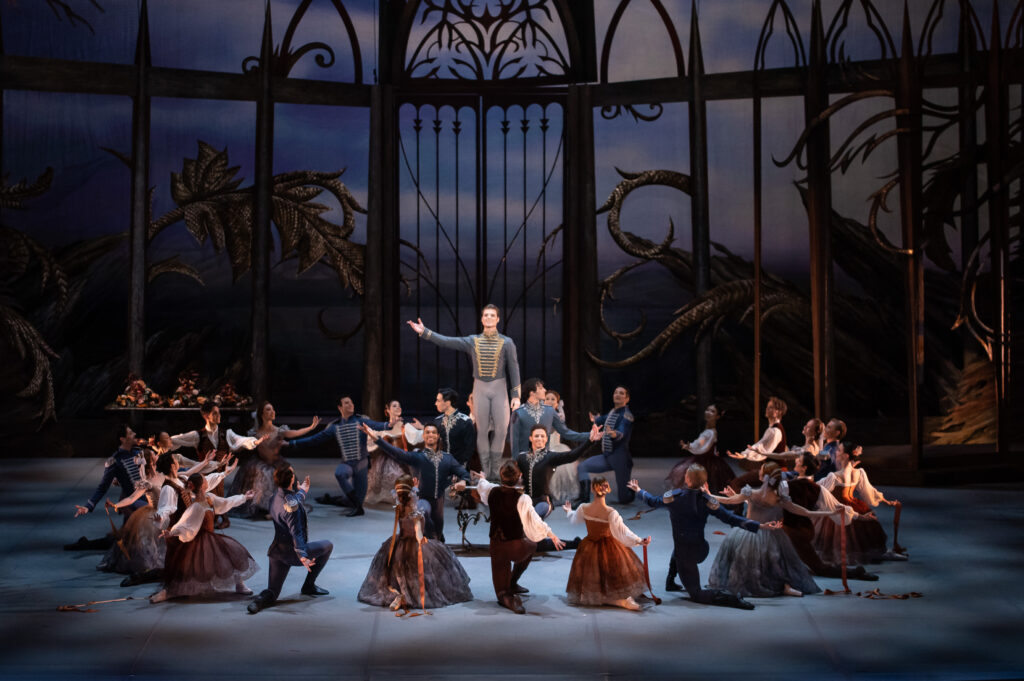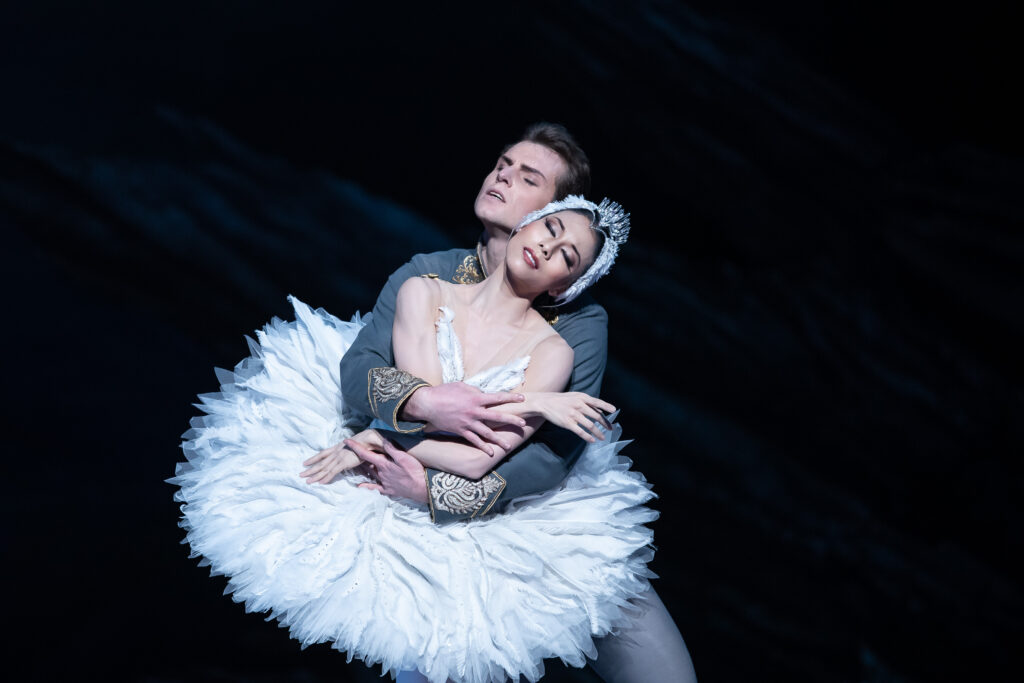 creative team
Choreography

David McAllister

Music

Pjotr Tšaikovski

Conductor

Benjamin Pope

Sets

Gabriela Týlešová

Costumes

Gabriela Týlešová

Lighting design

Kalle Ropponen
cast
Cast will be published later.
listen to swan lake
tickets & performances
Tickets for performances in spring 2024 will go on sale on 4 October at 12 p.m.
Swan Lake visits Tampere Hall from 6 to 7 October 2023. Tickets to the guest performances are sold by Tampere Hall.
The keys to an entertaining evening
Order refreshments
Enjoy refreshments
before the show
or in the interval.
See the diverse menu
and place an order
in advance.
Programme booklets
Programme booklets
are sold by our
customer services,
the Opera Restaurant,
and our lobby
personnel for 5 euros.
Arriving at the Opera House
The Opera House
is located by the
Töölönlahti bay at
Helsinginkatu 58.
Learn the easiest
ways to get here.
Accessible seats
For accessible seats,
please call our
customer services.
Learn more about
accessibility at
the Opera House.