Don Giovanni
Duration

3 h 15 min, incl. 1 interval (30 min)

When

29.9.2023 – 27.10.2023

Where

Main Stage

Genre

Opera

Language

Italian. Surtitles in Finnish, Swedish and English

Age recommendation

12+

Good to know

There are scenes in the performance including bright and flashing lights.
The rise and fall of the great philanderer
Don Giovanni, the insatiable seducer, stops at nothing to satisfy his lustful desires. He sets his sights on everyone he encounters, from Elvira to her maid, to the bride at a country wedding. When he kills the father of one of his conquests, he sets off a chain of events that seals his tragic fate.
Don Giovanni by W. A. Mozart is one of the most brilliant operas in the world. Its timeless melodies combine the playful with the serious. The opera, which had its world premiere in 1787, tells the tale of an unrepentant seducer. Director Jussi Nikkilä's interpretation presents the themes of addiction and power dynamics in a carnivalesque manner. This fast-paced production could only be performed twice after its 2020 premiere. Now the wait is finally over, and Don Giovanni can charm his audience. Pleasure, passion and humour are guaranteed.
Please note that the performance features bright and flashing lights, scenes with sexual imagery, and excessive use of intoxicants.
"It's dark, edgy stuff and remarkably compelling"

– The Guardian
watch trailer
synopsis
The story opens with Don Giovanni's attempt to woo Donna Anna by pretending to be her fiancé. Anna's father, the Commendatore, arrives and challenges him to a duel. Don Giovanni kills the Commendatore and flees the scene. The unrepenting Don Giovanni continues his immoral pursuits, breaks more hearts and bribes his reluctant servant Leporello to assist him in his conquests. One night he brazenly invites the body of the deceased Commendatore to join him for dinner. Commendatore accepts the invitation and arrives to confront Don Giovanni about his crimes. When he refuses to show remorse, the flames of damnation ultimately consume him.
gallery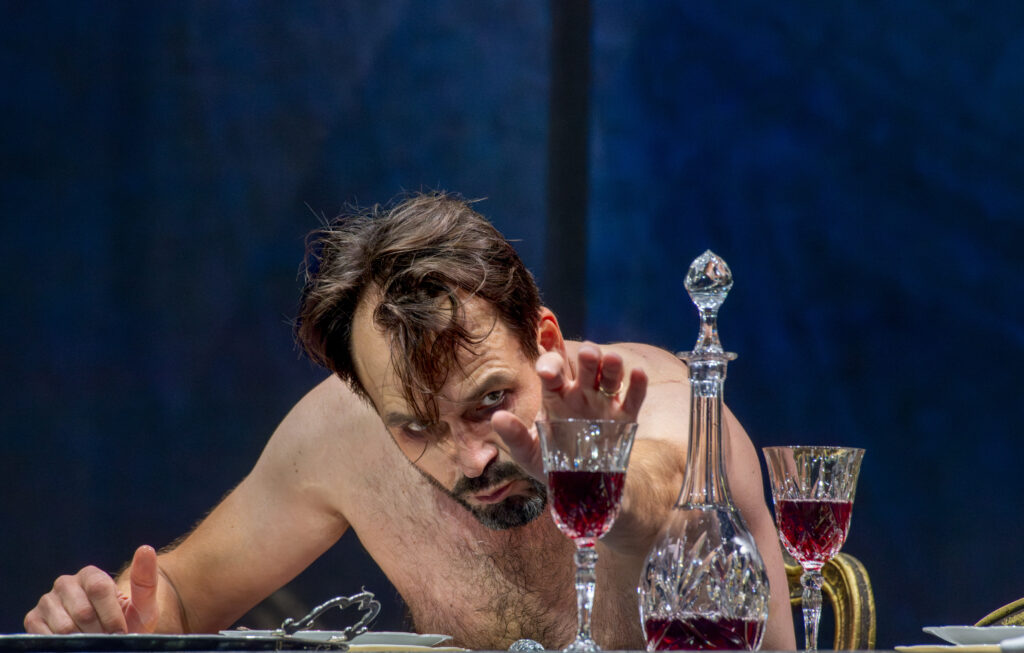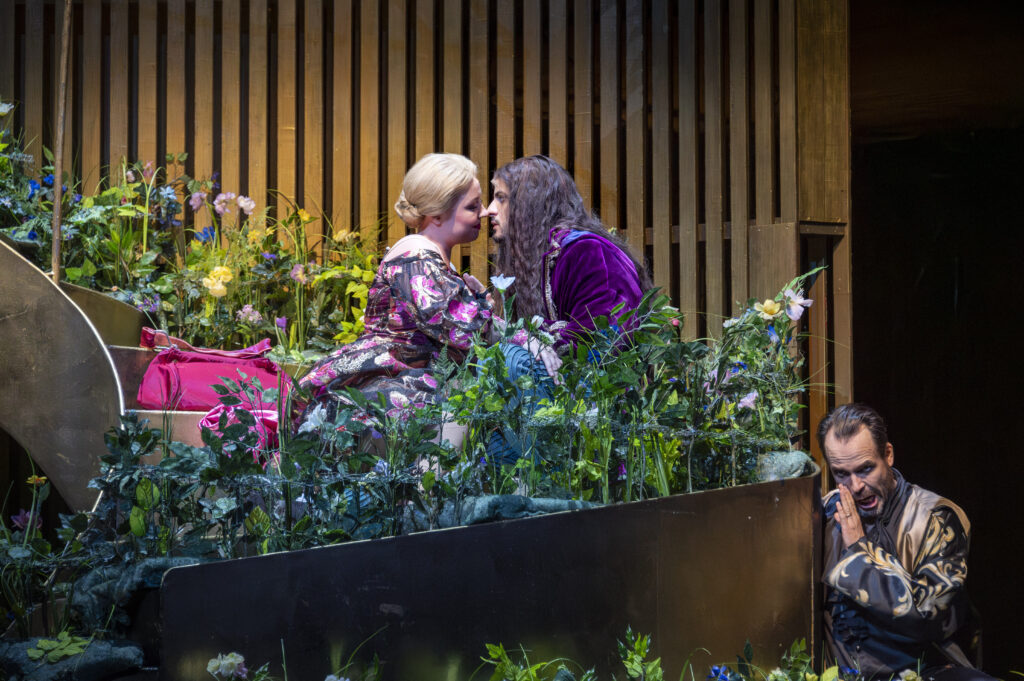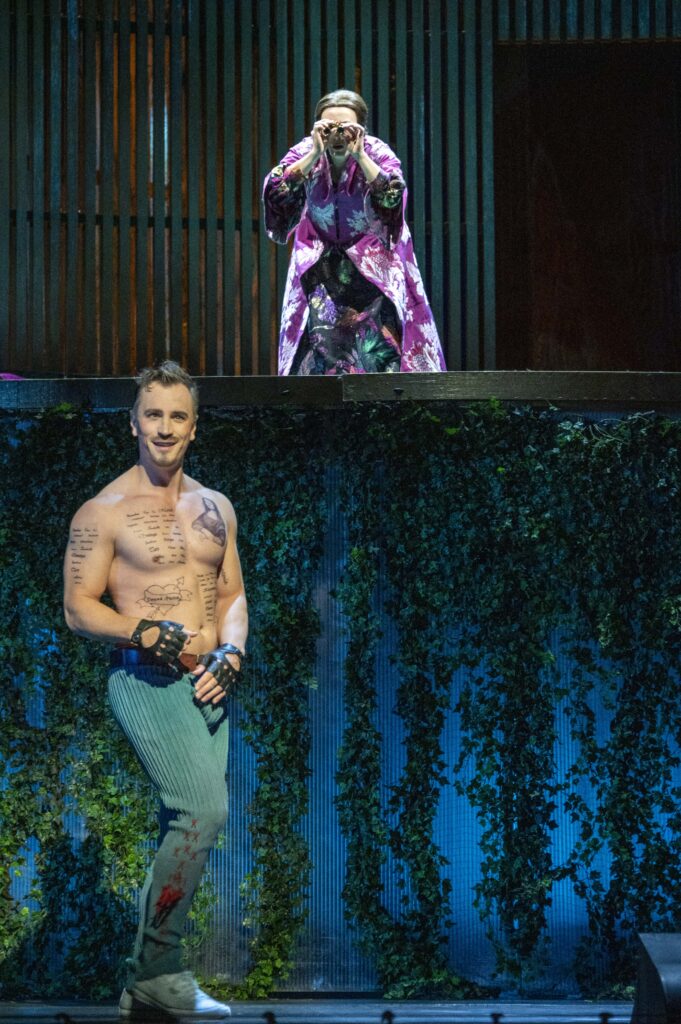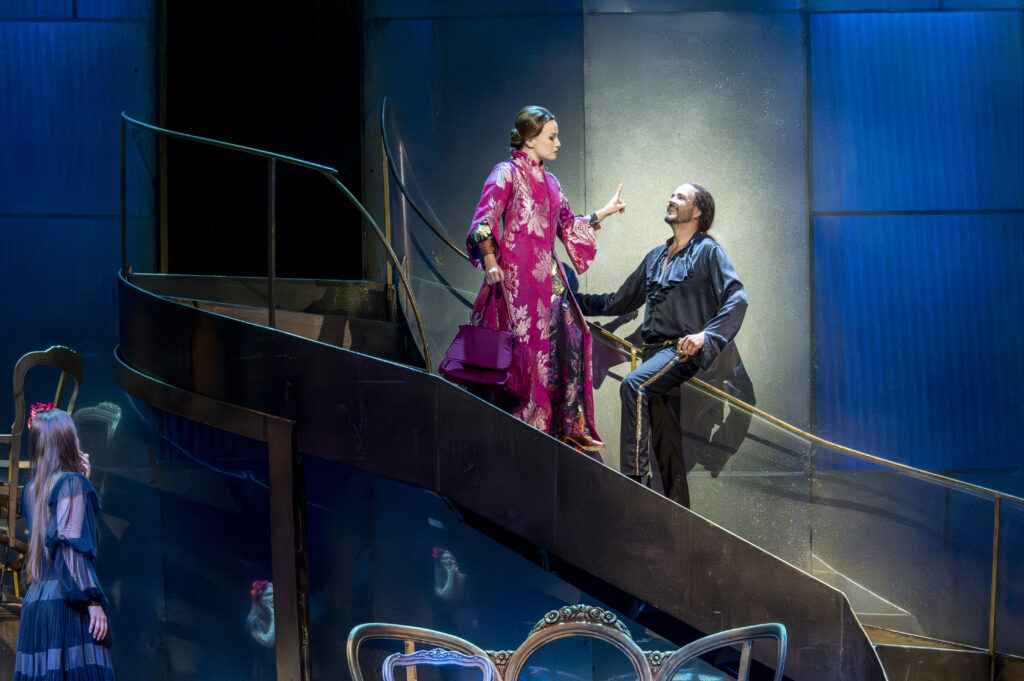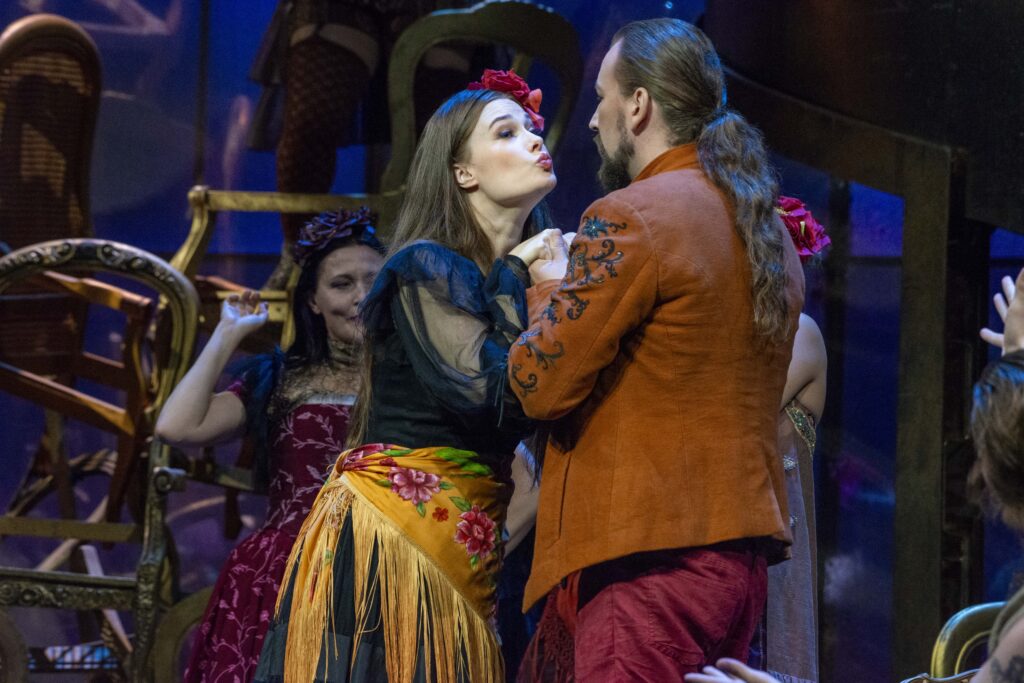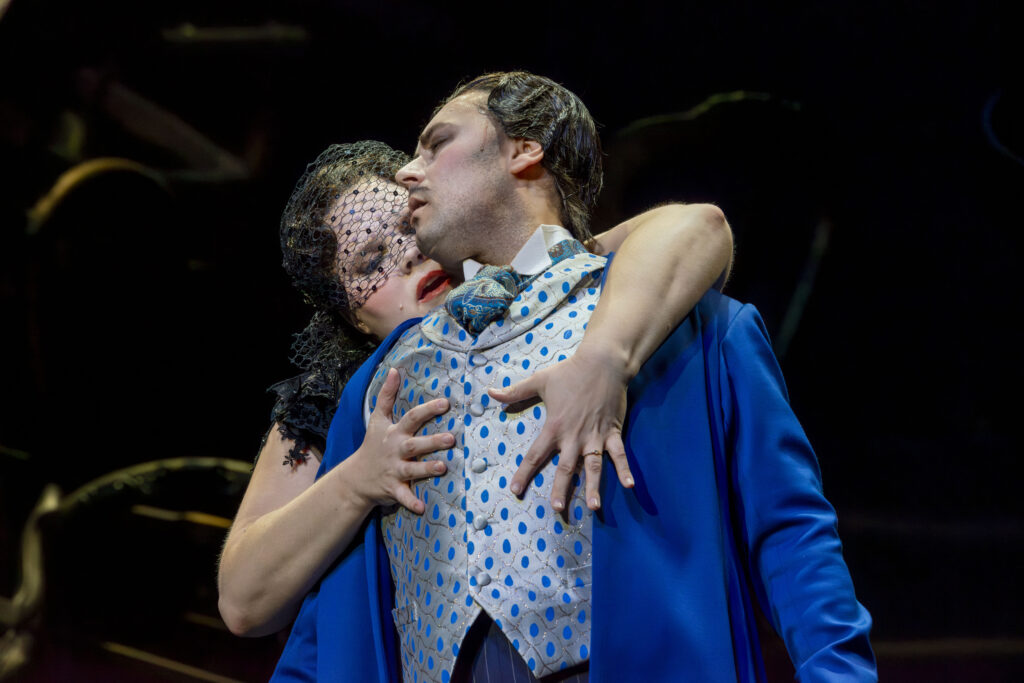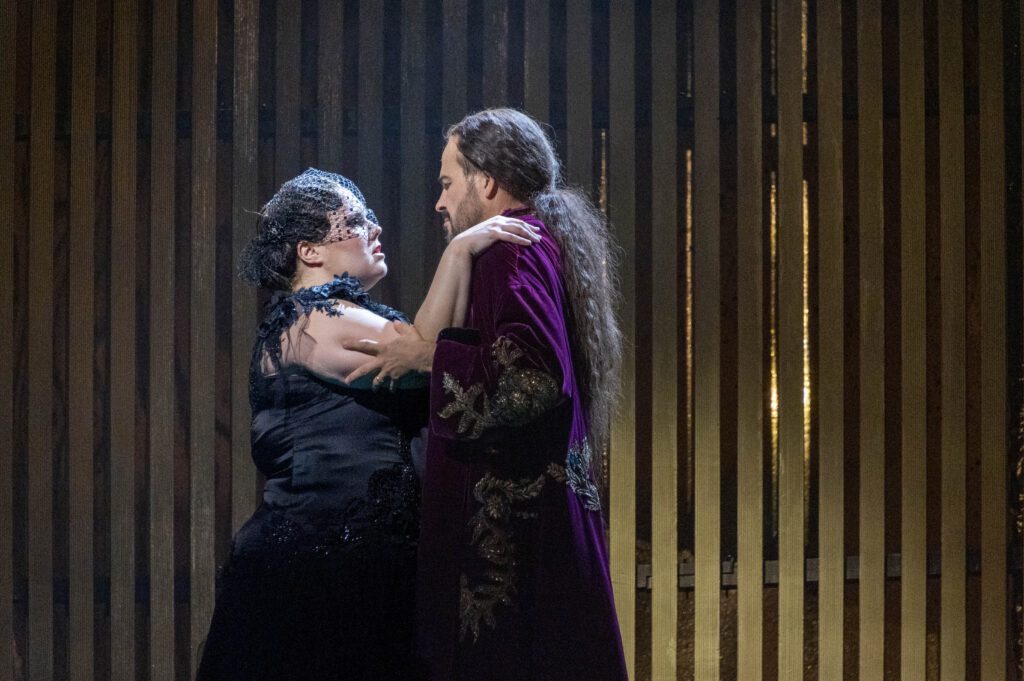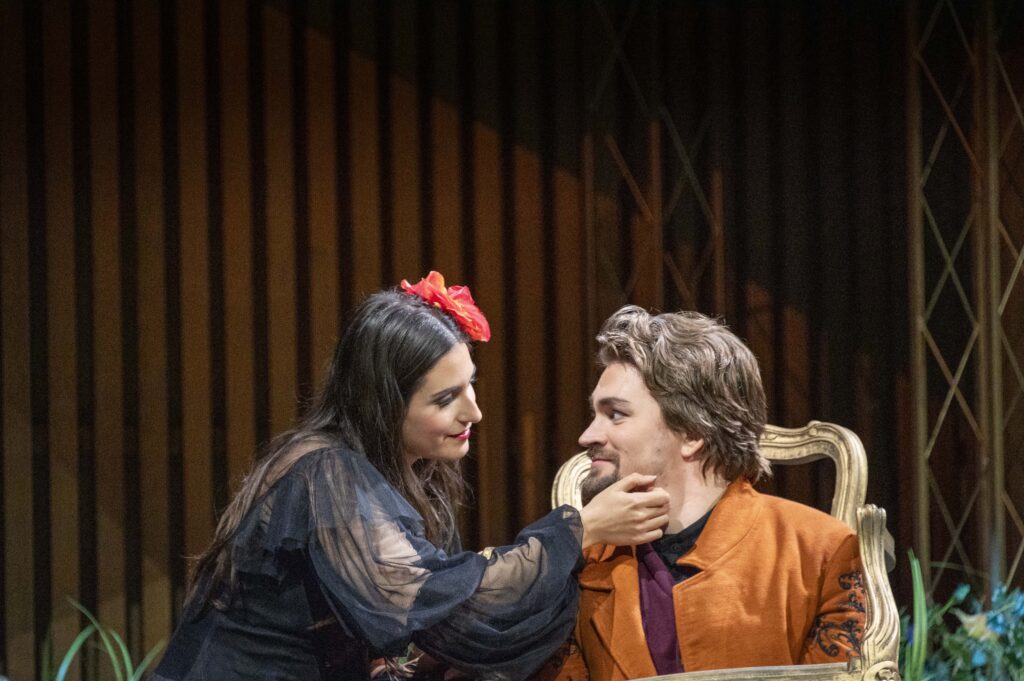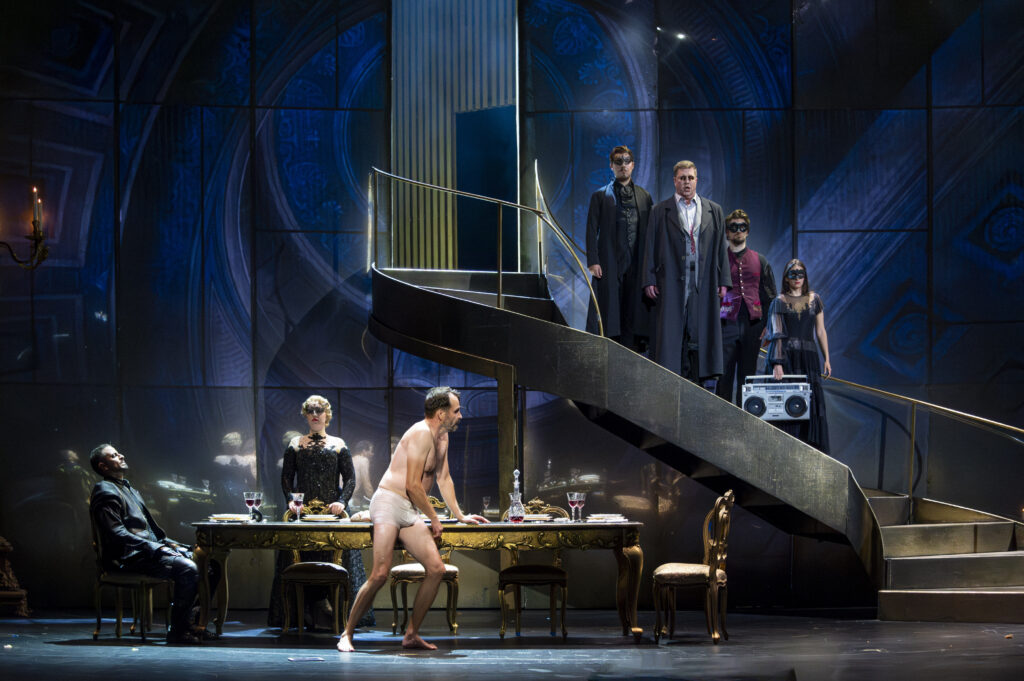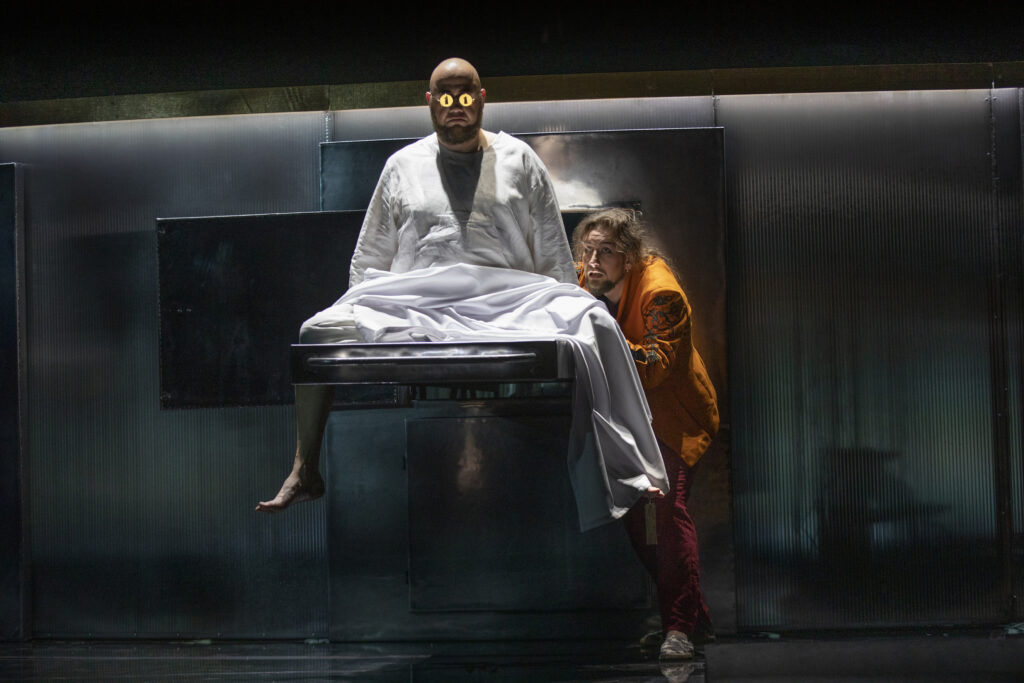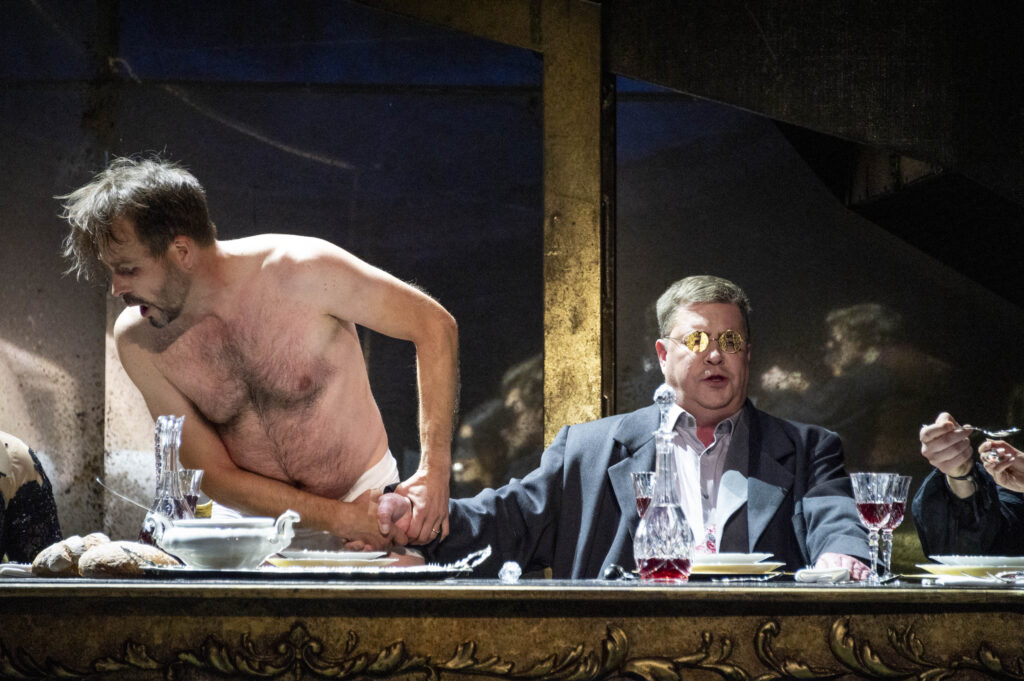 creative team
Music

Wolfgang Amadeus Mozart

Conductor

Libretto

Lorenzo da Ponte

Director

Jussi Nikkilä

Sets and projections

takis

Costumes

Erika Turunen

Lighting design

Kalle Ropponen

Choreography

Ima Iduozee

Action choreographer

Seppo Kumpulainen
cast
listen to don giovanni
You must accept functional cookies to listen to the playlist. To modify your cookie settings, go to cookie settings at the bottom of the page.
tickets & performances
Enjoy before the show
The keys to an entertaining evening
Order refreshments
Enjoy refreshments
before the show
or in the interval.
See the diverse menu
and place an order
in advance.
Programme booklets
Programme booklets
are sold by our
customer services,
the Opera Restaurant,
and our lobby
personnel for 7 euros.
Arriving at the Opera House
The Opera House
is located by the
Töölönlahti bay at
Helsinginkatu 58.
Learn the easiest
ways to get here.
Accessible seats
For accessible seats,
please call our
customer services.
Learn more about
accessibility at
the Opera House.