Sari Kaasinen – Juhani Koivisto
School opera: The Source
Duration

45 min, No interval

Where

External Venue

Genre

Opera

Language

Finnish
Will sanctity be sacrificed for money?
A businessman wants to build a drinks factory on the site of a source, which is considered sacred. All he needs is municipal funding. The contract is already signed and will remain valid as long as the work begins by a set deadline. The sensitive Sofia hears the voice of the source and gets her entire class on her side to prevent its destruction. Will they be successful? They only have 40 minutes, and the diggers are at the ready.
The Source is a school opera, in which the story progresses in real-time. The strikingly exciting tale poses some very current questions. Will we preserve the planet for future generations, or will we cause irreversible harm? The opera is also about how Sofia, considered an eccentric, finds a purpose in life.
The premiere of The Source took place in Almi Hall on 26 November 2021. The performance was a co-production by 5th and 6th-grade students from the music-specialised classes of the Ylästö school in Vantaa and seasoned professionals.
MUNICIPAL GOVERNMENT:

The local budget has been spent,
and bankruptcy awaits us.

BUSINESSMAN:

Water is the solution!
The source brings you money.
When I build my drinks factory,
it'll be a source of tax revenue.
What is a school opera?
A school opera is an opera specifically designed to be produced at schools, with pupils in grades 5 and 6 working together with professional musicians and singers. At the preparatory stage, a group of 40 to 60 pupils explore the music and cast of the opera under a teacher's guidance and do drama exercises. The director and kantele player visit the school in advance to rehearse the music and
make preparations for the staging.
The dress rehearsal is performed to the school on the day of the performance, and the actual performance in the evening is for families and friends. The classes involved in the project market and sell tickets for the performances themselves and can keep the proceeds.
The cost to the school for the project is a fee of EUR 700. This covers the teaching material, an advance visit to the school, the artistic team's fees for the day of the performance and the costumes and sets used in the performance.
In spring 2022, the School Opera visits 20 Finnish schools.
Enrolment for the autumn 2023 tours has ended
More information: producer Kirsi Järvinen, kirsi.jarvinen@opera.fi
gallery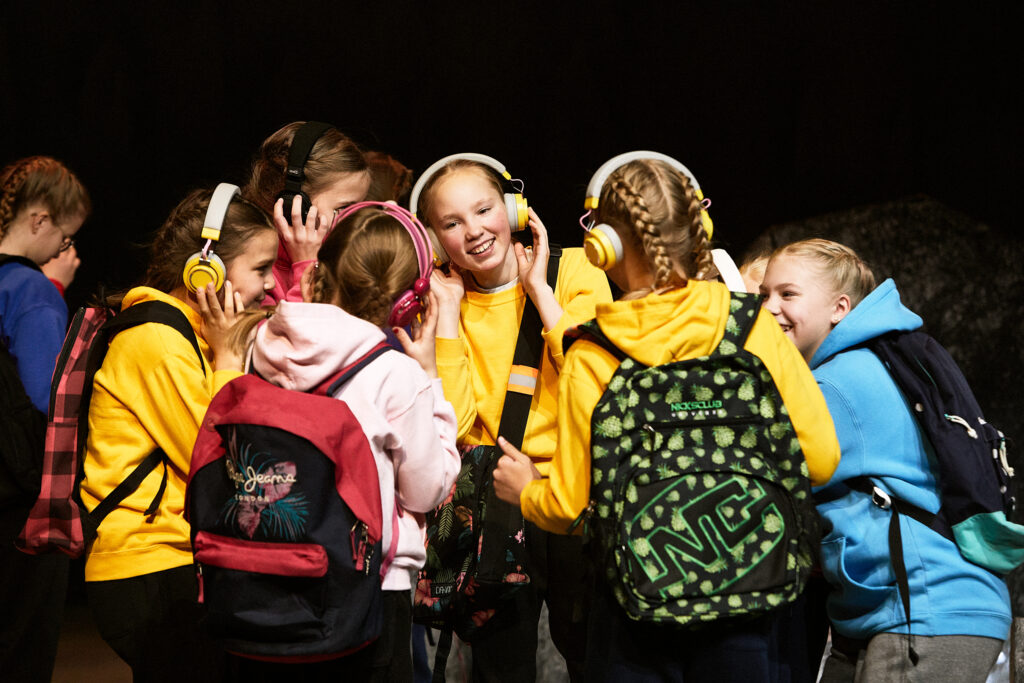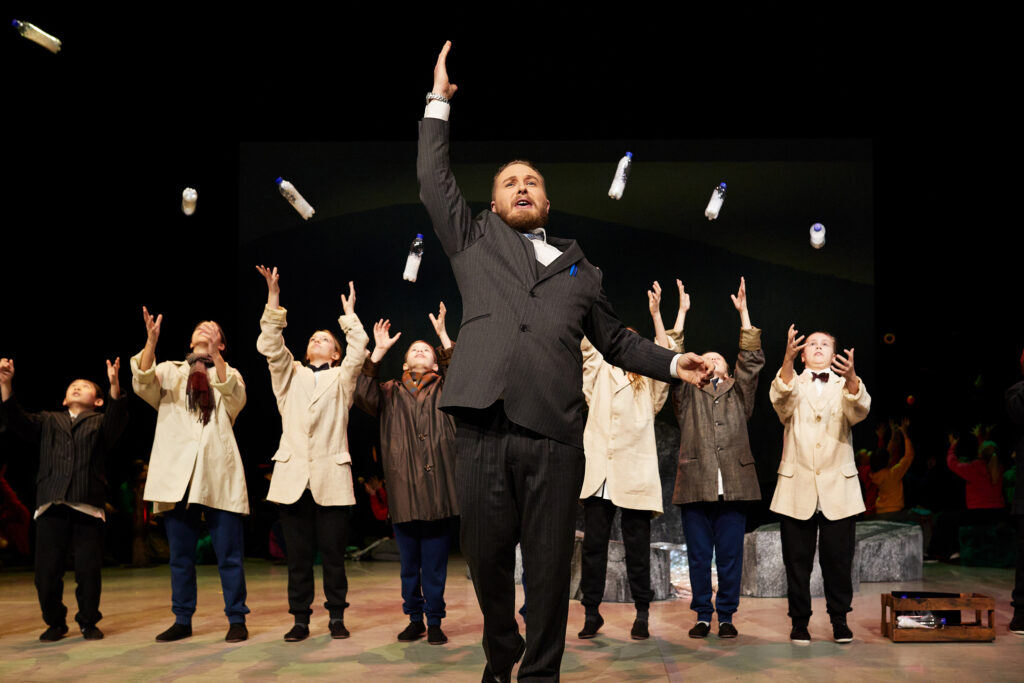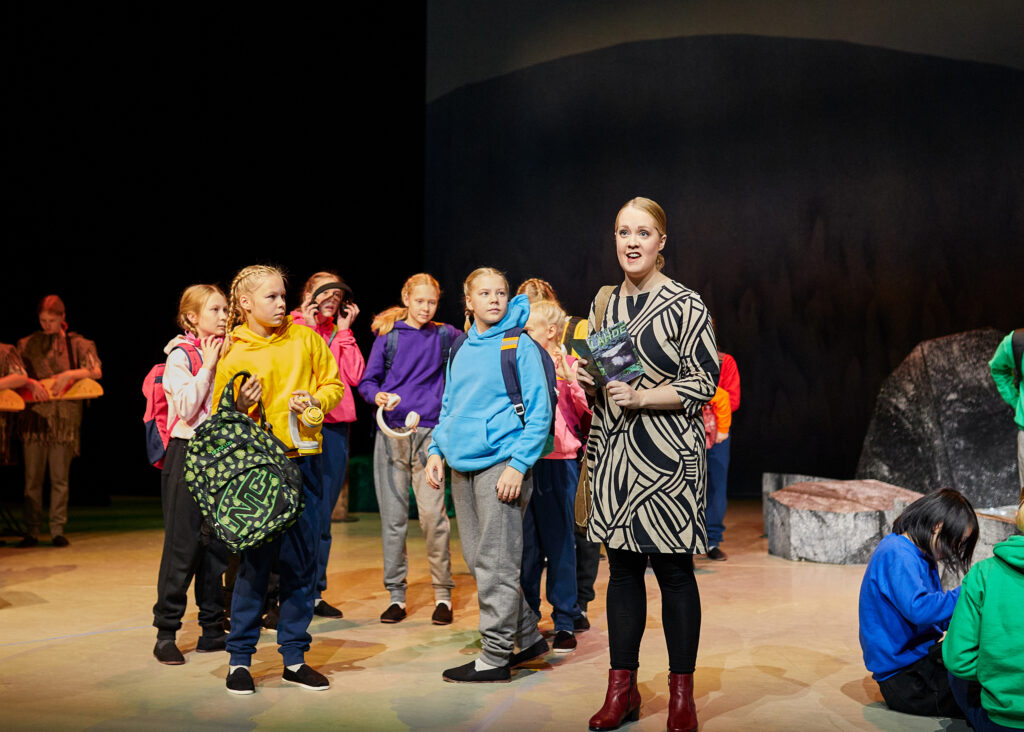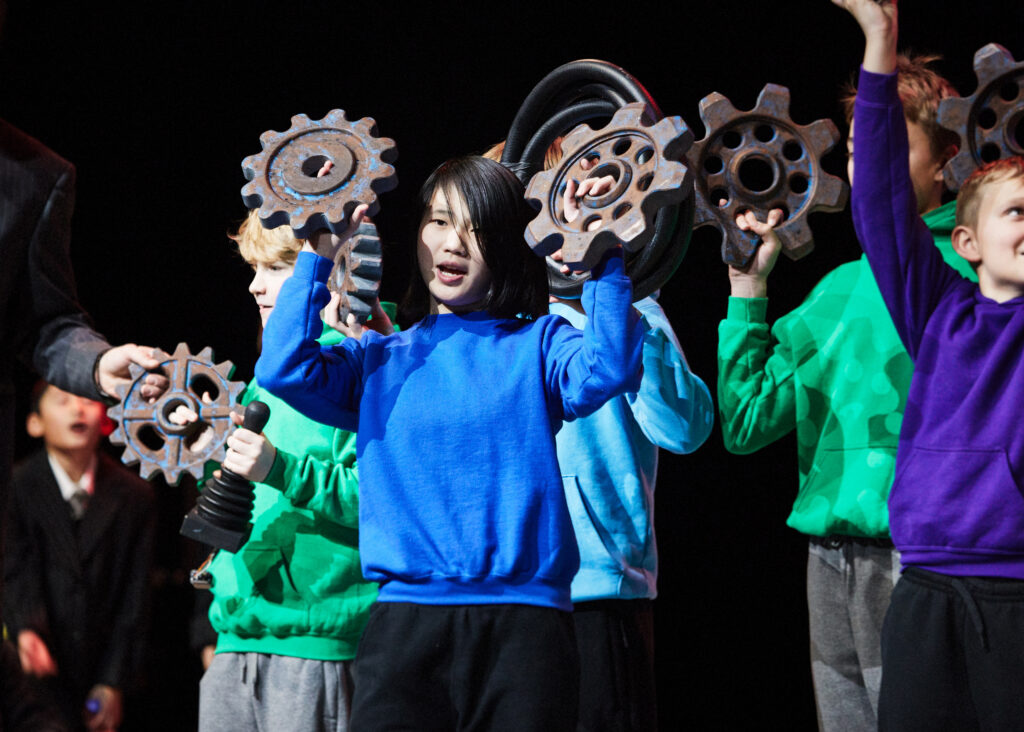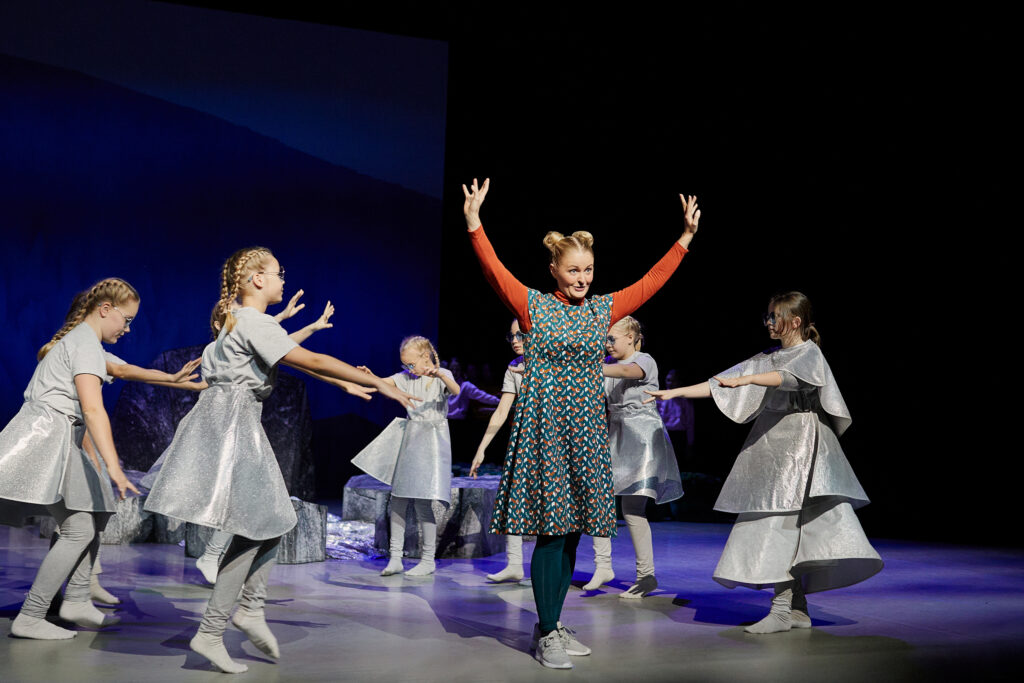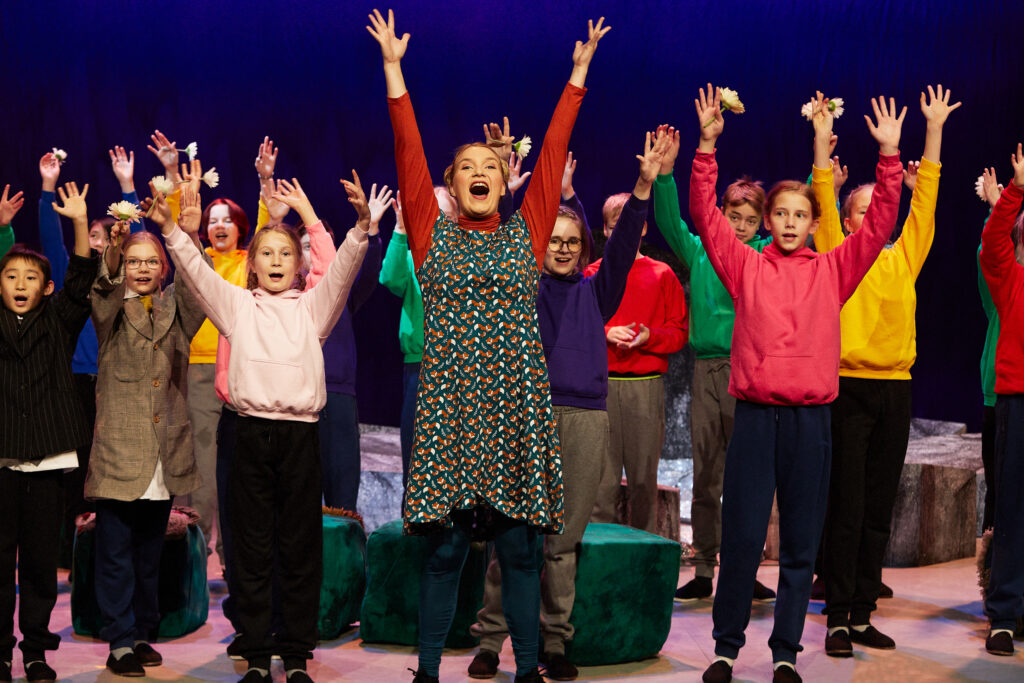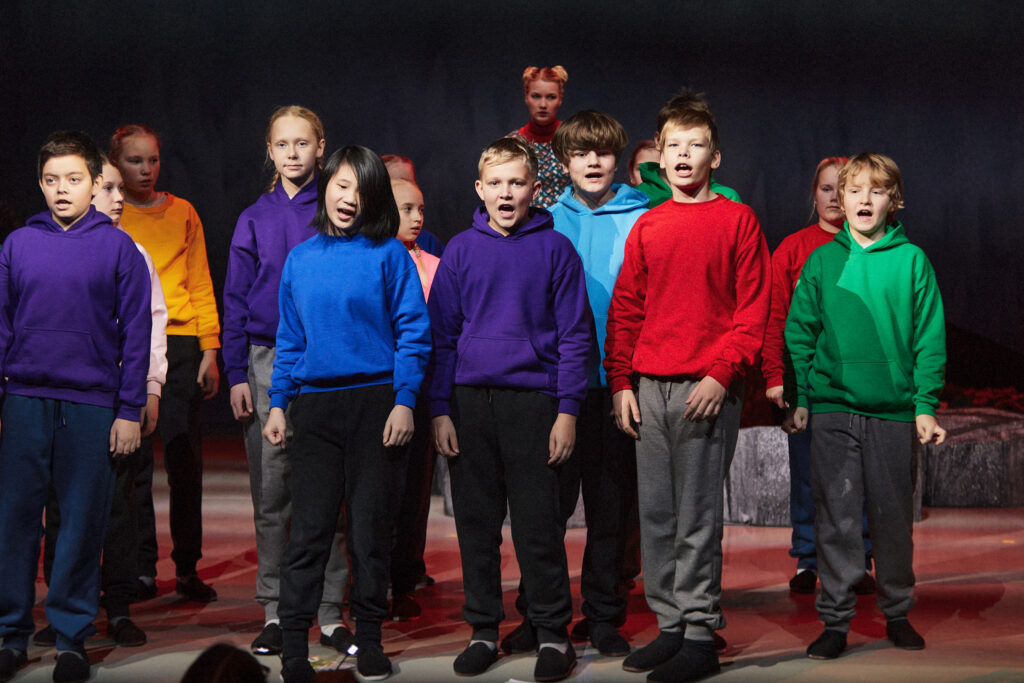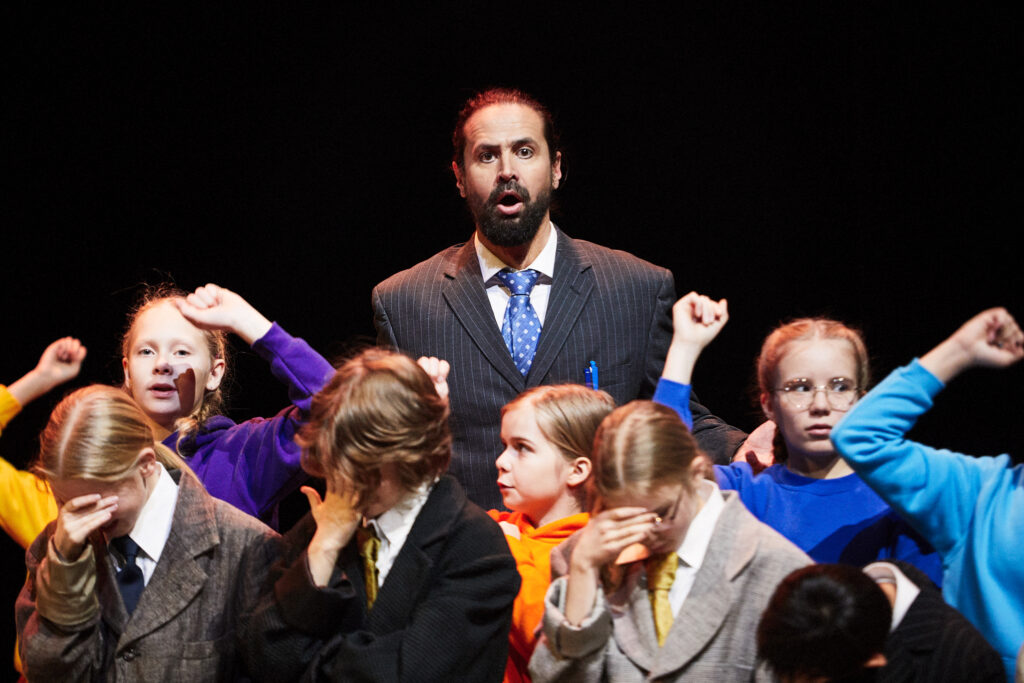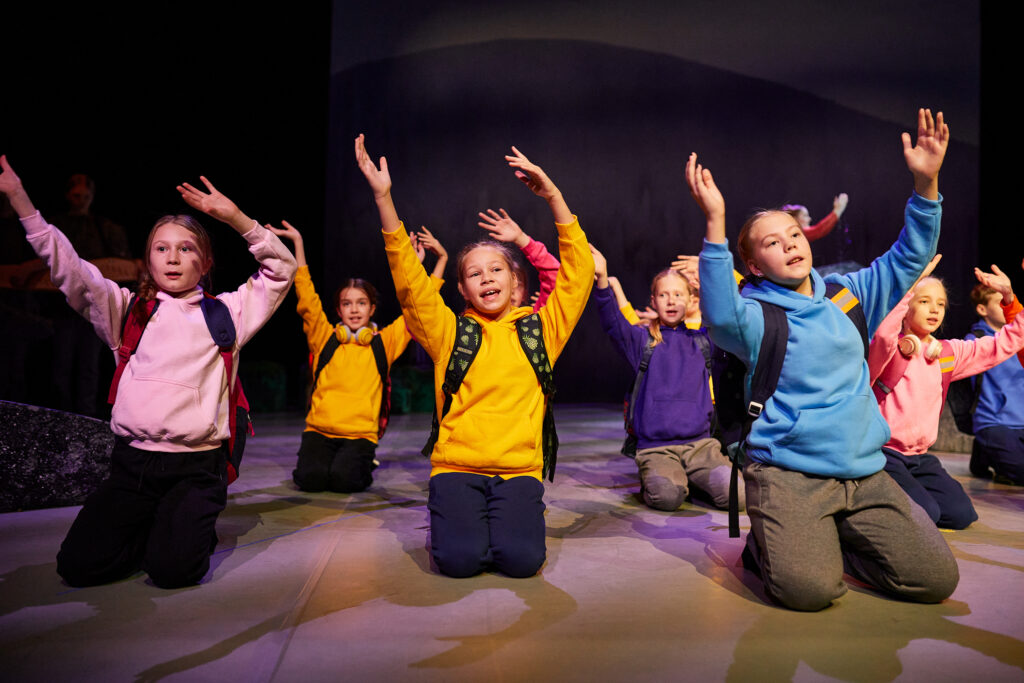 creative team
Music

Sari Kaasinen

Libretto

Juhani Koivisto

Original director

Riikka Oksanen

Set, costume

Taina Relander

Lighting design

Vesa Pohjolainen
cast
see also