How did you become a conductor?
I initially studied playing the piano and harpsichord, which involved performing a lot with different ensembles. My first push towards becoming a conductor was an unlucky incident nearly 40 years ago. The conductor of our baroque ensemble had a car accident on the way to our concert and could not perform.
I and the rest of the musicians wondered what to do, and eventually I was moved to the middle of the stage with my harpsichord, in front of the other musicians, and we agreed that I'd show them when to come in. The concert went well. I noticed how much the conductor can influence the way musicians play the piece and started to consider taking a conducting class to find out how it's done.
What was your first lesson like?
I decided to try my luck with the 80-year-old master conductor Louis Fourestier. He had been Music Director at the Paris Opera and professor at the National Academy for 40 years. I knocked on his door, introduced myself and requested a conducting lesson. He looked at me and asked whether I'd already studied orchestration, fugue, and the other elements of conducting. I said I hadn't, and that I would need my first ever lesson in the subject. He asked what my name was and told me to come back to him in five years.
Offended by Fourestier's rejection, I returned to the conservatory and completed my conducting degree in record time, in just two years. Then I knocked on Fourestier's door again. Upon seeing me he said, "Oh but Mr. Fournillier! You are early, it hasn't been five years yet." I was astonished that he remembered my name. I showed him my degree certificate and asked again for a lesson. Fourestier said my name had stuck because it had the same letters as his. Then we got started. I had the chance to study with him for half a year and learn all that's essential in this profession.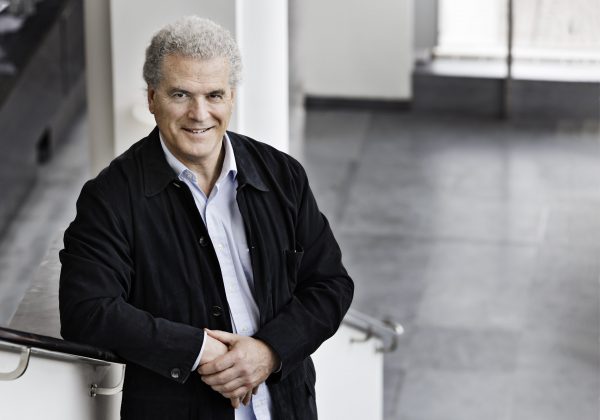 What does a conductor do?
I like to compare my work to a drawing. As a conductor I have a very specific picture in my mind about the music that's performed. In our first practice together, the orchestra plays their picture of the music, but it's not the same as my picture yet. My job is to combine these two pictures into one clear entity, which will then relay the message of the music to the audience.
Making music is important. Of course, we could live without music, but life would be nowhere near as good.
What kind of characteristics do you need to be a conductor?
You either have a conductor in you or you don't, it's not something everyone can learn. Still, there are a dozen ways of being a conductor and leading the music. Music is not like an instrument with a fixed set of keys.
The most important characteristic of a conductor is the ability to communicate clearly. My job is to convey the picture that is clear in my mind to the orchestra in front of me, who in turn conveys it to the audience behind me. If the message is not clear, it can't be understood. I communicate the message to the orchestra with my body and my gestures – like two people who talk to each other. That means the message is relayed via emotions, which makes it clearer, because emotions are clearer than words.
"My job is to convey the picture that is clear in my mind to the orchestra in front of me, who in turn conveys it to the audience behind me. If the message is not clear, it can't be understood."
Your first visit to the Finnish National Opera and Ballet was in 2015. What was your first impression?
I see each orchestra as a unique person, like different people. Sometimes there's immediate chemistry between the conductor and the orchestra and things just click into place. That's what happened with the orchestra of the FNOB. The musicians trusted me and I trusted them. Naturally, I've had the same feeling with some other orchestras, too, like those of the Metropolitan Opera in New York, La Scala in Milan, and the Dutch National Opera. I count Helsinki in the same category regarding the quality of their working commitment.
We practice in a very serious and focused yet relaxed way. I definitely don't advocate for the dictatorship of the conductor. I prefer to keep my mind open and respect any ideas for the interpretation from the orchestra.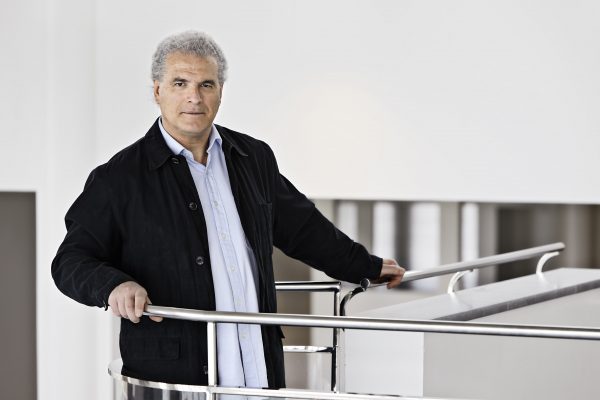 Do you have a favourite opera?
My favourite opera is always the one I'm working on. I focus on every opera completely and always discover new sides to each one, especially because the compositions are usually so masterful. But if you asked which operas I would take to a deserted island, it might be these three from Mozart: Don Giovanni, The Marriage of Figaro and Così fan tutte, but also Debussy's Pelléas et Mélisande, Massenet's Werther and Don Quichotte, Verdi's Falstaff and Poulenc's Dialogues des Carmélites.
What do you like best about your work?
The fact that I can build the sound of the orchestra as if I was sculpting a work of art. Hearing exactly the kind of sound that you've imagined in your mind is a fantastic moment. I experience that both in rehearsals and performances. With the best orchestras, you don't even need words to convey the sound, as our shared picture of the music arises from emotions.
What do you find most challenging about conducting?
When you are conducting since more than 30 years, the most challenging thing is probably to propose every time new vision of pieces you already have conducted many times during the career. The routine is one of the things I absolutely want to avoid.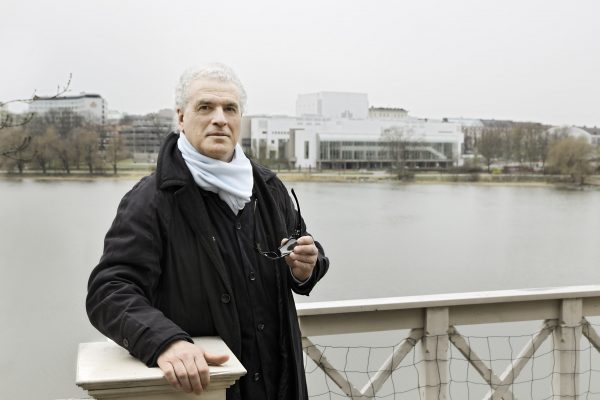 You conduct often the opera classics that are performed on a regular basis. How does it feel to conduct the same work over and over again?
An opera changes every time it's performed, as the musicians who interpret it are different. Even in the same round of performances, there are often two alternating casts.
Essentially, music is storytelling. When we interpret the story, we can change the way we tell it by varying the tempo, the phraseology and the tone. In the end, though, what you can do depends on the stylistic choices of the composer.
Listening is an important part of this role. The picture of the work in my mind evolves according to how I hear others interpreting it, such as a singer in a piano rehearsal, the orchestra in a rehearsal, or the oboe soloist in a performance. When someone comes up with an interesting new interpretation, I like to embrace it and take it further. That keeps each work in constant flux.
How do you take your mind off work, for example after a performance?
After a performance I spend the whole night thinking about it: what could I have done differently, what worked particularly well, whether any parts were unclear. I actually analyse my work constantly, as for me, music is a way of life.
If, however, I want to take a break from work, I like to take walks. In Helsinki, the best walking route goes around Töölönlahti Bay. If you walk around it two or three times, you'll feel clear-headed and open-minded.
Read more about Maestro Patrick Fournillier and follow him on Facebook.
Text TUIKE LEHKO
Photos HEIKKI TUULI