Christian Spuck – Giuseppe Verdi
Messa da Requiem
Duration

1 h 30 min, No interval

When

20.10.2023 – 18.11.2023

Where

Main Stage

Genre

Ballet, Opera

Price range

20–134 €

Language

Latin

Age recommendation

12+
A funeral mass of music and dance
A permanent feature in the concert repertoire, Giuseppe Verdi's Messa da Requiem takes to the stage in a sensational co-production of the Finnish National Opera and Ballet. This masterpiece, which was composed to Catholic liturgy in Latin, is just as captivatingly dramatic as Verdi's operas. The quietest whispers develop into colossal, climactic moments that push both the chorus and the orchestra to give everything they have. Instead of focusing on religious messages, Verdi's Requiem delves into the final questions of human existence on a more general level. Choreographer Christian Spuck combines the oratoric score for four solo singers and a large chorus and orchestra to a visual world of dance, abstract scenes, space, and light.
"This is not an evening of ballet or music, this is a total work of art."

– Nina Scheu, Tagesanzeiger
watch video
Chief Conductor Hannu Lintu, Mezzosoprano Tuija Knihtilä and Soloist Dancer Tuukka Piitulainen talk about the work as they prepare fro the premiere.
watch trailer
gallery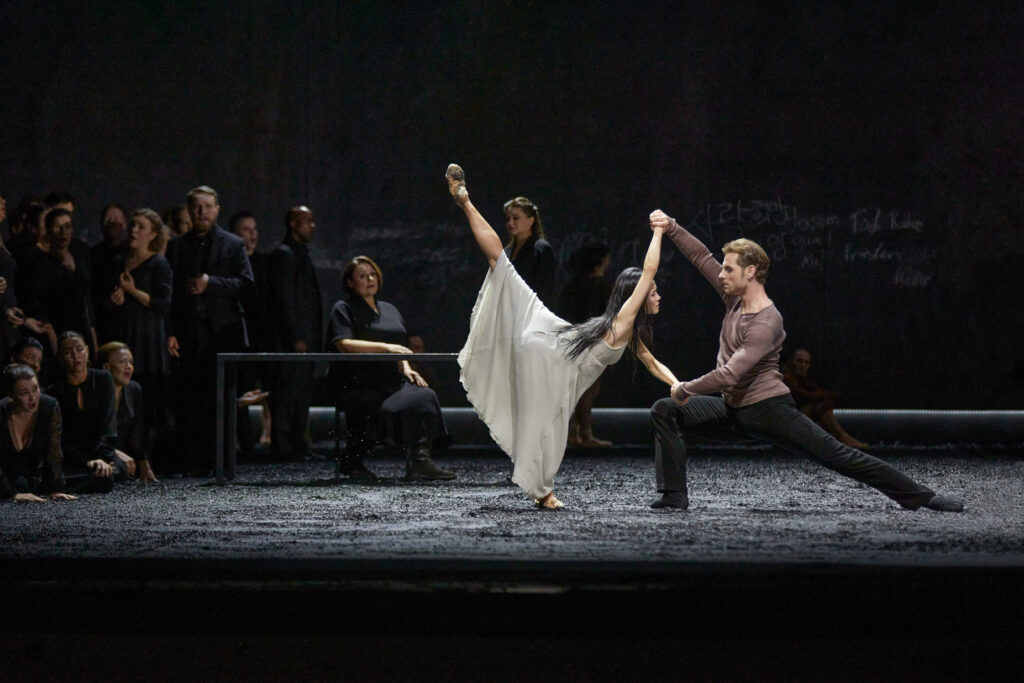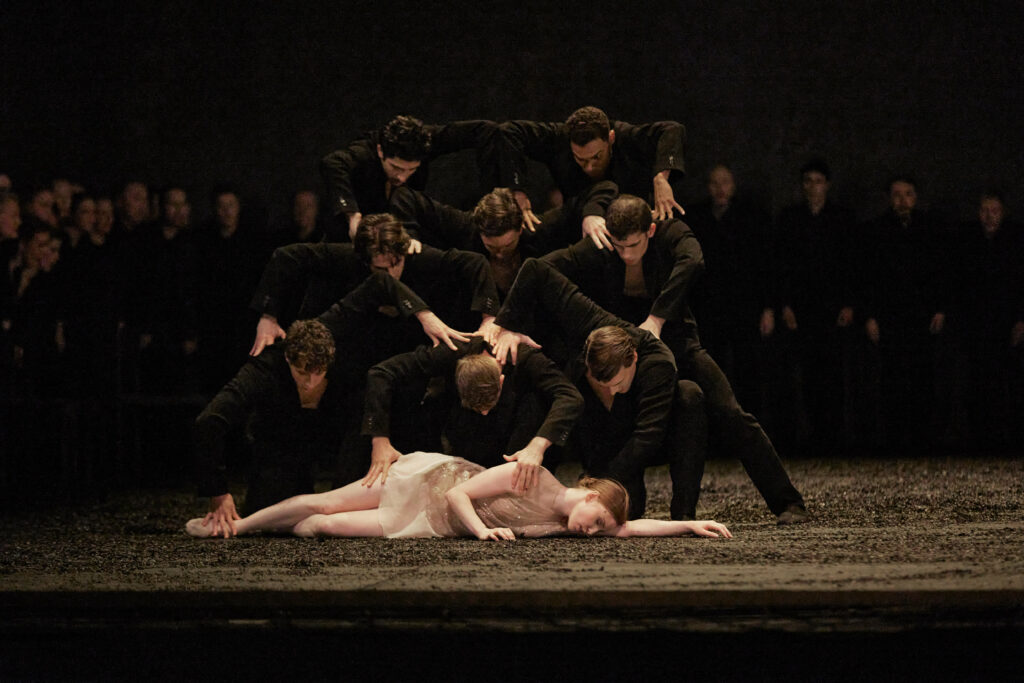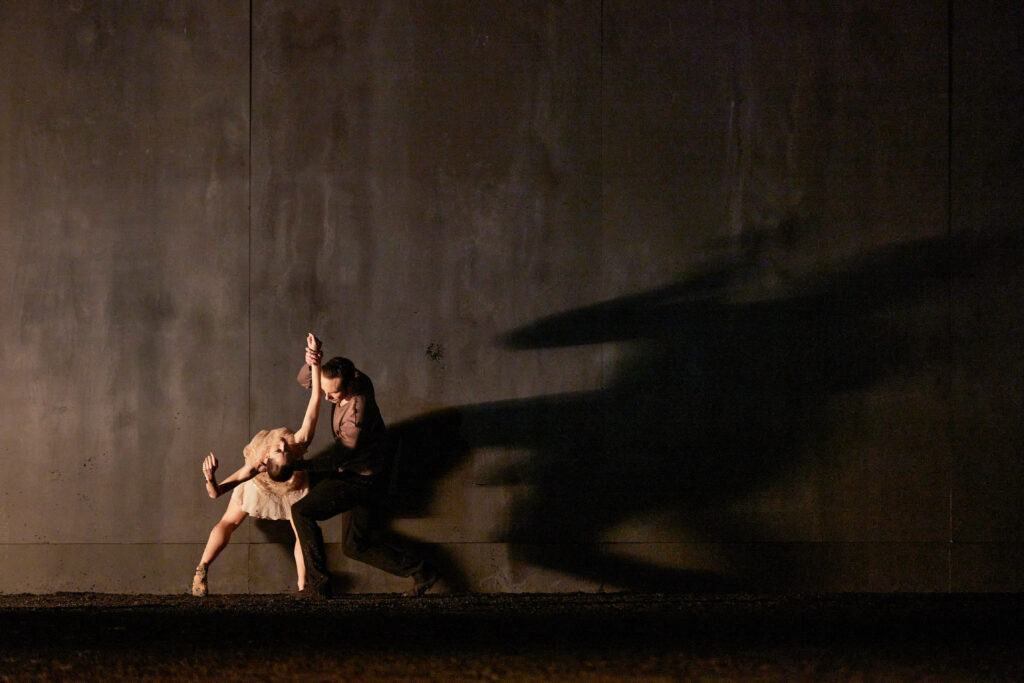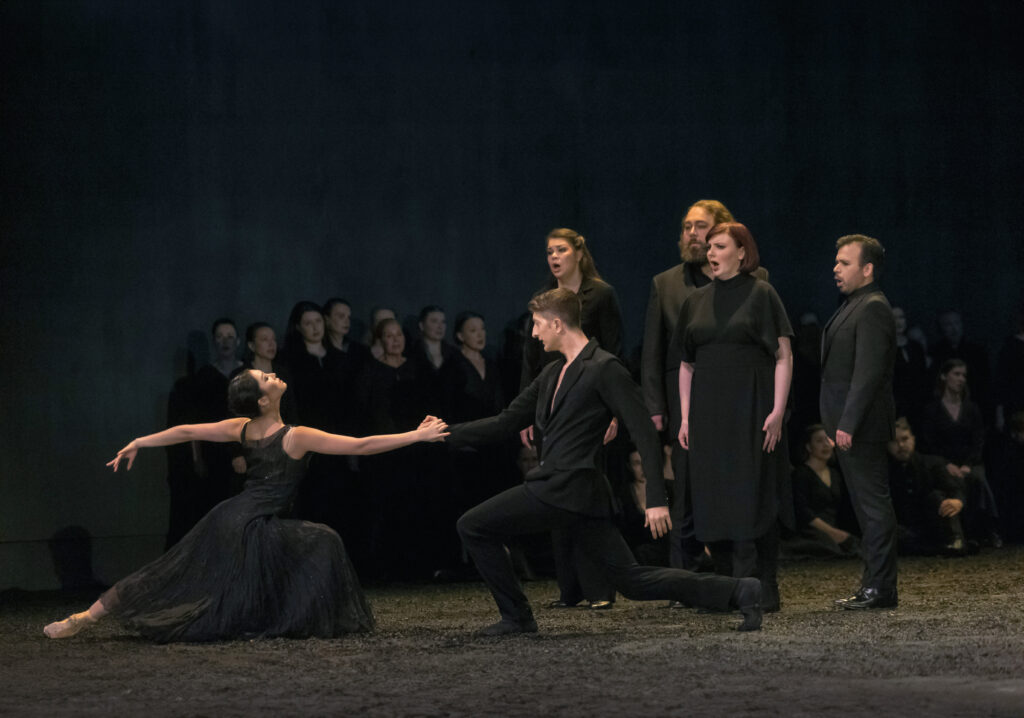 creative team
Director, Choreographer

Christian Spuck

Music

Giuseppe Verdi

Conductor

Sets

Christian Schmidt

Costumes

Emma Ryott

Lighting Design

Martin Gebhardt
The production has been rented from Ballet Zürich.
Christian Spuck's production of the Messa da Requiem touches on general human themes and is not a choreographic interpretation of the Catholic Requiem text. In order to emphasise the cross-denominational character of the performance, the artistic production team has decided not to use surtitles during the performance.
cast
listen to messa da requiem
You must accept functional cookies to listen to the playlist. To modify your cookie settings, go to cookie settings at the bottom of the page.
tickets & performances
See also
The keys to an entertaining evening
Order refreshments
Enjoy refreshments
before the show
or in the interval.
See the diverse menu
and place an order
in advance.
Programme booklets
Programme booklets
are sold by our
customer services,
the Opera Restaurant,
and our lobby
personnel for 7 euros.
Arriving at the Opera House
The Opera House
is located by the
Töölönlahti bay at
Helsinginkatu 58.
Learn the easiest
ways to get here.
Accessible seats
For accessible seats,
please call our
customer services.
Learn more about
accessibility at
the Opera House.