Dialogues des Carmélites
Duration

3 h, incl. 1 interval (30 min)

When

26.1.2024 – 23.2.2024

Where

Main Stage

Genre

Opera

Price range

20–134 €

Language

French. Surtitles in Finnish, Swedish and English

Age recommendation

12+
On the brink of life and death
Now seen for the first time at the Finnish National Opera, Dialogues des Carmélites is a masterpiece based on a true story. The opera tells the tale of a young woman from an aristocratic family who seeks refuge in a convent to escape the terror of the revolutionaries. Composer Francis Poulenc's combination of haunting melodies and religious hymns lingers in your memory long after the guillotine's fateful blade has fallen. This philosophical opera delves into deep existential questions such as fear and death.
Compared to other operatic works, Dialogues des Carmélites features an exceptionally large variety of soprano, mezzo-soprano, and alto roles, all performed by renowned Finnish singers. This award-winning and visually striking production by the French director Olivier Py had its acclaimed world premiere at the Theatre de Champs-Elysées in Paris in 2013.
A production of the Theatre de Champs-Elysées in Paris.
"A masterpiece … the most thrilling and altogether the most accomplished performance in Paris for a long time … An incredible achievement, brilliant and unforgettable."

– Le Monde
watch trailer
synopsis
The story of Dialogues des Carmélites is inspired by the memoir of Mother Marie de l'Incarnation de Dieu, who survived the horrors of the French Revolution.
At the beginning of the revolution, a young woman named Blanche de la Force joins the Carmelite convent. The strict rules of the convent provide her with a sense of security, but she is still haunted by her own fears.
As the revolution intensifies and religious orders are suppressed, the Carmelite sisters refuse to renounce their faith and choose to die as martyrs. Amidst the chaos, Blanche flees the convent and returns home, only to discover that her father has become a victim of the guillotine. She also learns that her fellow sisters have been condemned to death. When the execution takes place, she climbs the platform to join them.
The full synopsis can be found in the programme leaflet.
gallery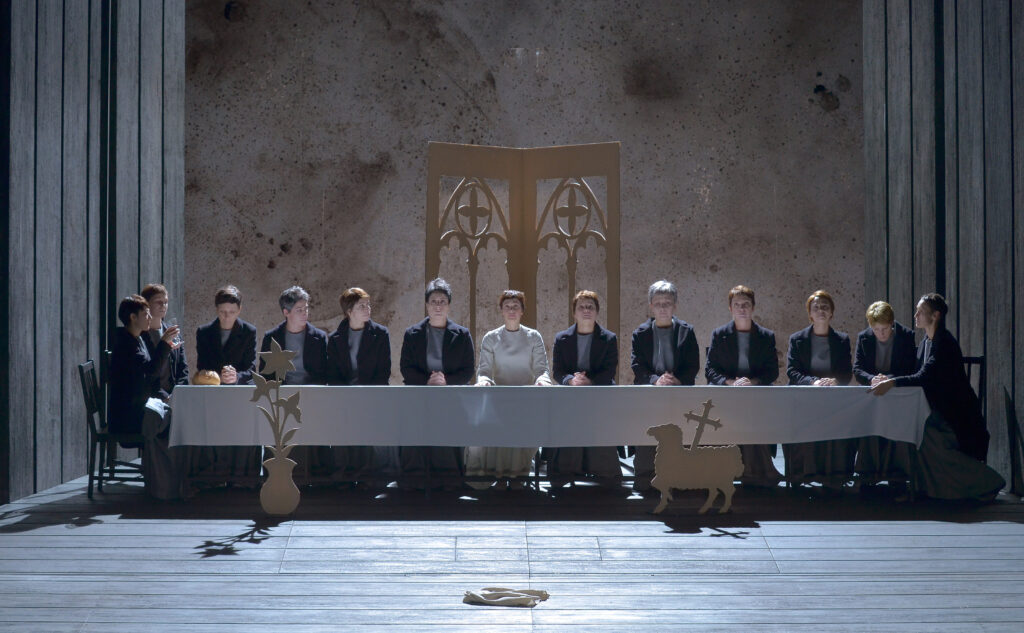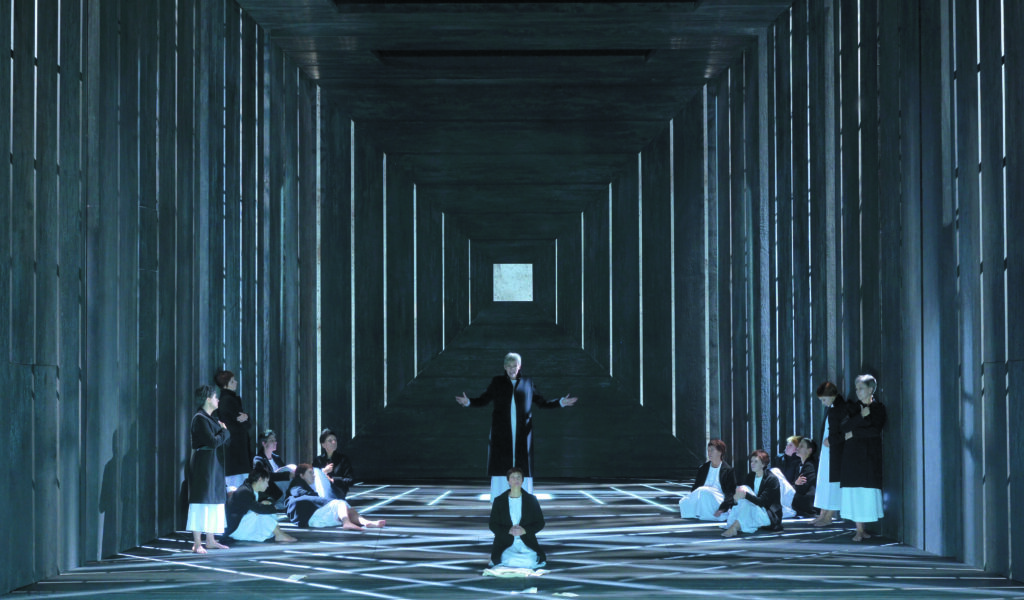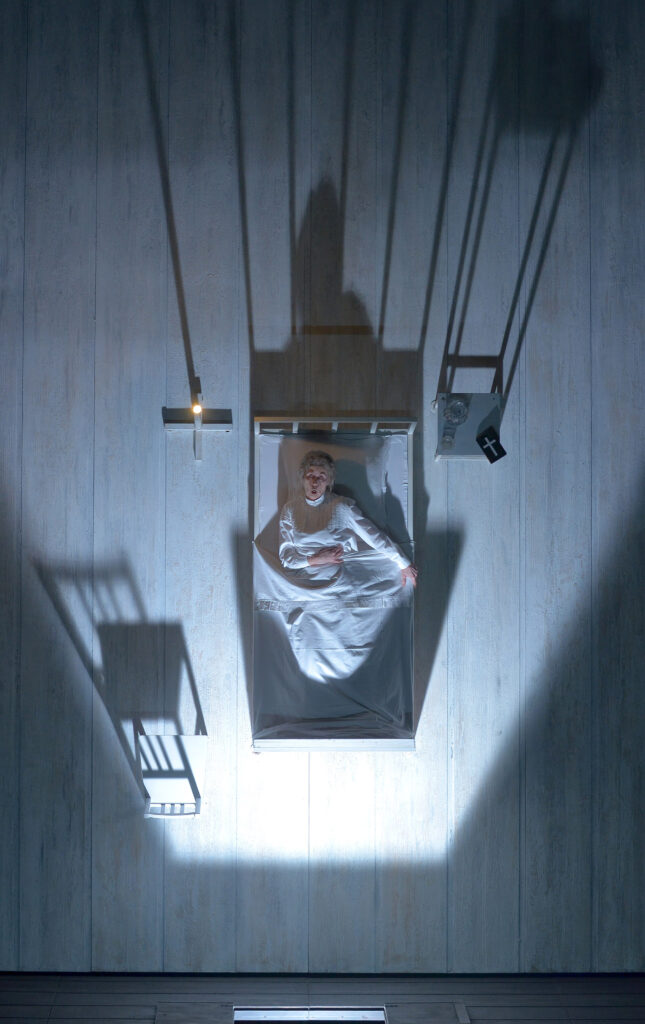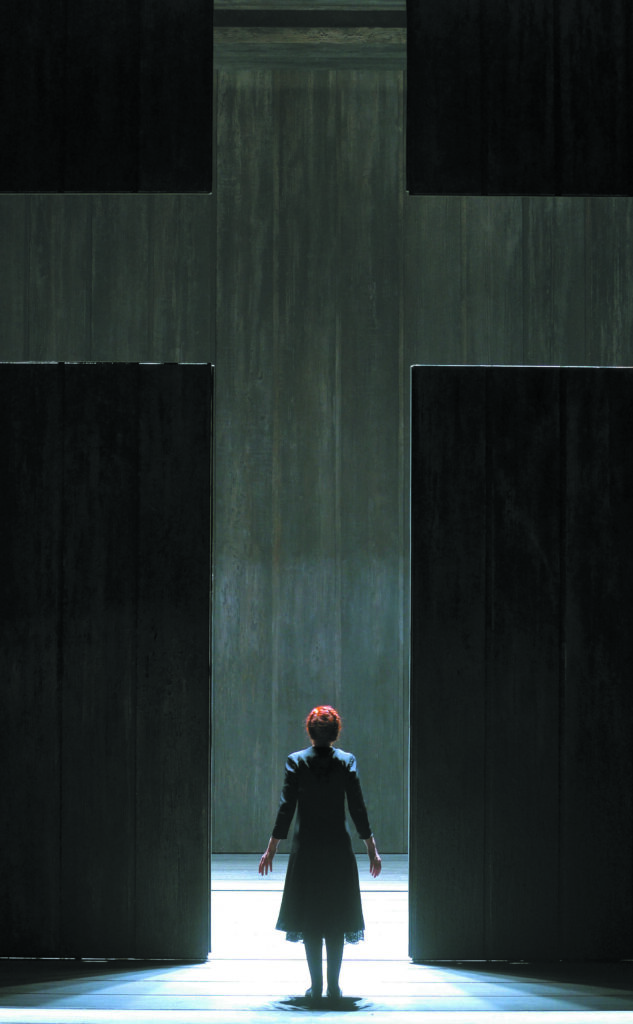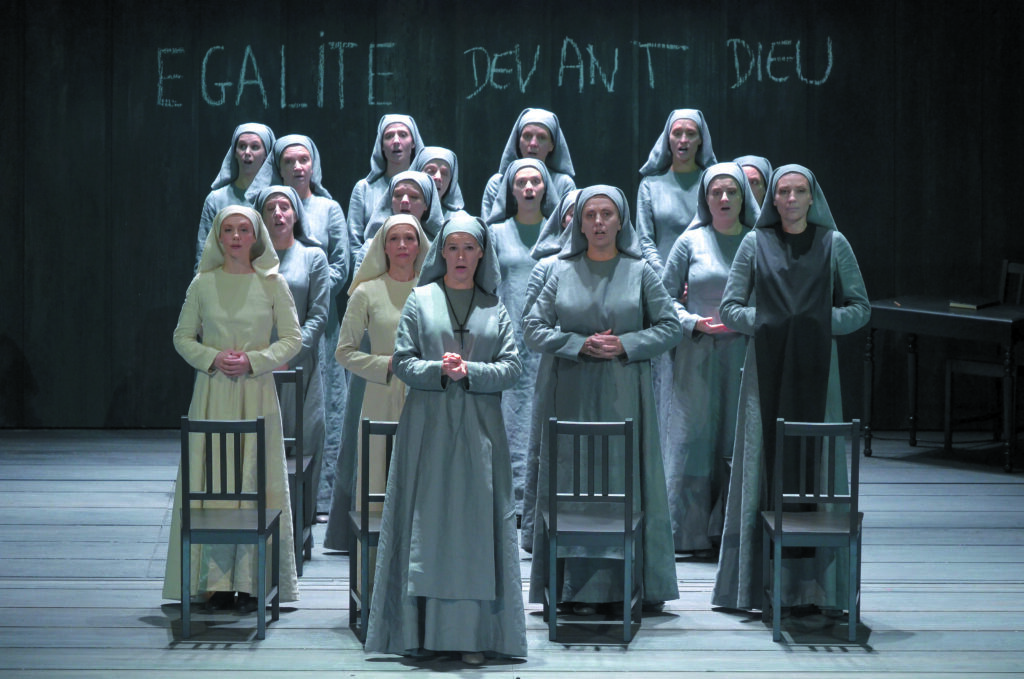 creative team
Music

Francis Poulenc

Libretto

Francis Poulenc

Conductor

Hannu Lintu, James Sherlock

Director

Olivier Py

Assistant Director

Daniel Izzo

Sets

Pierre-André Weitz

Costumes

Pierre-André Weitz

Lighting design

Bertrand Killy
cast
listen to Dialogues des Carmélites
tickets & performances
Tickets will go on sale on 4 October at noon.
The keys to an entertaining evening
Order refreshments
Enjoy refreshments
before the show
or in the interval.
See the diverse menu
and place an order
in advance.
Programme booklets
Programme booklets
are sold by our
customer services,
the Opera Restaurant,
and our lobby
personnel for 5 euros.
Arriving at the Opera House
The Opera House
is located by the
Töölönlahti bay at
Helsinginkatu 58.
Learn the easiest
ways to get here.
Accessible seats
For accessible seats,
please call our
customer services.
Learn more about
accessibility at
the Opera House.